This post was most recently updated on January 20th, 2021
El laboratorio de tecnología de IAB lanzó recientemente una nueva especificación técnica llamada Sellers.json. El objetivo de Sellers.json es ayudar a los compradores de anuncios a verificar el inventario del publisher y aumentar la confianza de la cadena de suministro, en el lado de la oferta, en las ofertas en tiempo real (RTB) y la compra programática.
El archivo Sellers.json ofrece una forma confiable para que los compradores identifiquen el inventario directo versus el inventario de revendedor. Este tipo de relación también se define en ads.txt. Sin embargo, ads.txt no intenta revelar las identidades de las ID de cuentas de editor dentro de sus plataformas publicitarias. Este nuevo desarrollo ayudará a los vendedores a verificar las identidades del publisher e incluirá detalles sobre el nombre, el dominio y la identificación del vendedor.
Cómo Evitar La Pérdida De Ingresos Y Habilitar Al Seller.Json
Los publishers pueden habilitar el archivo Sellers.json a través del Administrador de anuncios de Google. Asegúrese de leer más al respecto en el artículo del centro de ayuda de Google Ad Manager aquí.
Para evitar la pérdida de ingresos publicitarios, los publishers deben realizar el cambio a través de su cuenta de Google Ad Manager antes del 28 de mayo de 2020. A continuación, le indicamos cómo hacerlo:
Ve a Google Ad Manager > Admin > Configuración global > Configuración de cuenta de Ad Exchange> Alternar Seller.Json transparency On > Haz clic en Guardar
Una vez que hayas realizado el cambio, tu nombre comercial, dominio e ID de publisher, aparecerán en el archivo Sellers.json. Puedes ver el nombre de su empresa en Google Ad Manager > Facturación > Pagos > Reglas de perfil de pago en "Nombre y dirección de la empresa".
Asegúrate de ver nuestro video sobre la actualización de Sellers.json para obtener más información a continuación:
Conclusión
¿Estás luchando para que tu archivo Sellers.json funcione? ¿O tienes algunas preguntas específicas sobre la actualización y tu sitio web? ¡MonetizeMore está aquí para ayudar! Nuestro equipo de operación de anuncios es experto en resolver cualquier problema relacionado con la publicidad programática y están actualizados con las últimas especificaciones técnicas de IAB. Con MonetizeMore a tu lado, nunca más te perderás una actualización de la industria, ni te sorprenderán los nuevos desarrollos. ¡Regístrate hoy!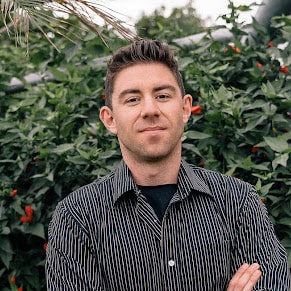 Kean Graham is the CEO and founder of MonetizeMore & a pioneer in the Adtech Industry. He is the resident expert in Ad Optimization, covering areas like Adsense Optimization,GAM Management, and third-party ad network partnerships. Kean believes in the supremacy of direct publisher deals and holistic optimization as keys to effective and consistent ad revenue increases.