What are Unified Pricing Rules or UPRs?
UPRs or Unified Pricing Rules were introduced as 2019 was ending. The old Pricing Rules were scrubbed and replaced with UPRs, with the intention of making inventory management and floor setting much simpler for publishers. One distinguishable feature that separates the old Pricing Rules from UPRs is its greater scope of application. For example, UPR rules don't only apply to buyers in Ad Exchange but also affect the ones operating in the open market.
This includes:
Private Auctions
Header Bidding
Non-Guaranteed Line Items (e.g., Price priority, Network, Bulk, etc.)
First Look
SSP-platforms via Exchange Bidding
Another thing to note about Unified Pricing Rules is that it prioritizes overlapping rules. Rules with higher floor prices or target CPMs will be prioritized compared to those with a lower value.
Setting up your Unified Pricing Rules
In Google Ad Manager, click on Inventory and then on the Pricing Rules section. There will be two tabs available, Unified Pricing and First Look Pricing. You should be in Unified Pricing by default.
In this section, you'll be able to create new UPRs as well as see your existing ones. Most of the setup will be relatively the same for those who have experienced using the old Pricing Rules. The only noticeable change is the options set for the Pricing of the inventory.
There are multiple strategies in creating UPRs. You can create rules specific to devices, countries, individual units, or even combinations of the three. Targeting for Unified Pricing Rules is very flexible. However, it's recommended that novice optimizers focus on one rule per unit when starting.
You can set your rules to either have hard floor prices or Target CPMs.
Floor Prices requires the winning bid to be at least as high as the floor price you set, while Target CPMs are dynamic. They can either be lower or higher than the value you've set, but average CPM overt ime targets your set value.
Deciding which Pricing option is the best one to use for your site would depend on your overall monetization strategy. Just because Target CPMs worked well for one publisher does not automatically mean it will perform just as great on others.
Unified Pricing Rules performance analysis
One thing to remember about Unified Pricing Rules is that they don't only apply to Ad Exchange. They'll affect your other demand sources running on Google Ad Manager (GAM) as well. Don't use Ad Exchange Coverage as your basis when gauging the results. Instead, use the Total Fill Rate metric available in GAM's Historical Reports.
Run a report for all ad units you've created rules for. You should especially take note of their Total Fill Rates and eCPM.
Be conservative with the prices you set when you first create your UPRs. Expect drops to happen with the first 24-48 hours, especially with your fill rates.
Don't panic. Adjust your rates according to the performance and wait at least 48-72 hours before you pull up reports and start optimizing again. Decide on a target for your fill rate that will serve as your baseline when deciding to either increase your rates or go back down again.
Conclusion
Unified Pricing Rules is a great way to maximize your site's monetization. While it does take some practice and experience before you get the hang of it, it's very beneficial and can bring significant lifts to your revenue. The key with UPRs is to monitor performance constantly and to optimize gradually. Small adjustments work best and would limit the possibility of big drops suddenly happening.
However, not all publishers have the expertise and time to manage UPRs correctly. Why not let MonetizeMore do it for you instead? MonetizeMore is a Google Certified Publisher Partner with years of experience under the belt optimizing ad revenue for publishers. Let us do the same for you! Sign up to MonetizeMore today.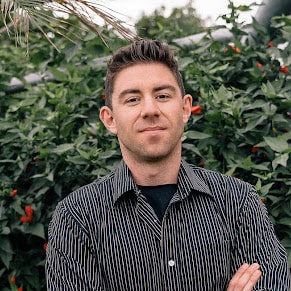 Kean Graham is the CEO and founder of MonetizeMore & a pioneer in the Adtech Industry. He is the resident expert in Ad Optimization, covering areas like Adsense Optimization,GAM Management, and third-party ad network partnerships. Kean believes in the supremacy of direct publisher deals and holistic optimization as keys to effective and consistent ad revenue increases.