This post was most recently updated on November 24th, 2023
Automobile verticals are pretty lucrative if they're built correctly. With quality content, significant traffic volume, and the right monetization techniques, publishers can make a ton of money on auto sites.
The key ingredient to an auto site's success, however, lies in the site's foundations. If a publisher intends on making their auto site last for more than a few months, extra emphasis should be put on quality, relevant, and interesting content that can increase traffic and keep users engaged.
Once an auto site starts gaining traction and has a steady stream of traffic, publishers have a variety of options for site monetization. This can range from standard display advertising via Google Adsense to more conversion-based CPA (Cost-Per-Acquisition) marketing.
We've listed some of the top monetization strategies used in the auto vertical industry below: 
Display Advertising
Display advertising is the most basic way publishers can monetize their site. Once you've read up on Google's implementation guidelines and you're sure that your site is compliant with Google's policies, you can proceed on signing up for Adsense.
This is ideal for publishers just learning the ropes about how to monetize the traffic they're getting. When you start to receive more volume and you want to take things to the next level, then you should highly consider signing up for Ad Exchange.
Affiliate Marketing
You can promote vehicle-related products or even actual vehicles on your site and earn revenue through commission via affiliate marketing.
Clickbank is a great place to find top-performing offers or products to start promotion. This is typically conversion or lead-based, so you only make money when someone makes a purchase.
Email-List Marketing
Email-list marketing is basically creating a list of emails for auto or car enthusiasts. You can start creating the list by gathering emails yourself such as with subscription options or newsletter features from your site's visitors. An alternative way to get an active email list would be by purchasing one from third-party sellers.
After you have a list of emails, you can start sending offers or article recommendations in an effort to get them to visit your site. If your emails are attractive and interesting enough, you can build a continuous traffic or revenue stream entirely from email list marketing alone.
Sponsored Posts Collaborations
As your site starts to gain popularity or authority, you may start receiving offers for collaborations or deals. These are usually fixed payments in exchange for certain articles to be published and promoted on the site's home page and social media pages.
Conclusion
Automobile verticals are potentially high-earning and have good long-term potential. The extra focus should be put on the site's content and retaining a loyal user base, eventually providing the publisher a consistent stream of traffic that they can monetize.
Afterward, publishers should maximize their traffic by utilizing multiple revenue streams. Partner up with us at Monetizemore and our team of experts can help you come up with an efficient revenue strategy for your auto site.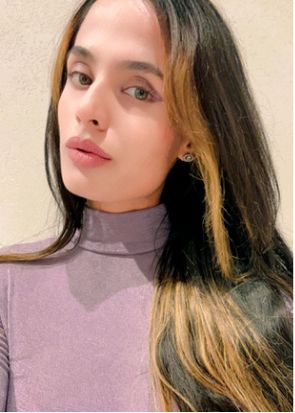 With over seven years at the forefront of programmatic advertising, Aleesha is a renowned Ad-Tech expert, blending innovative strategies with cutting-edge technology. Her insights have reshaped programmatic advertising, leading to groundbreaking campaigns and 10X ROI increases for publishers and global brands. She believes in setting new standards in dynamic ad targeting and optimization.