This post was most recently updated on January 18th, 2023
Gaming is one of the strongest verticals out there when it comes to site monetization.
Oftentimes, these sites have high engagement rates and users tend to spend a lot of time on the pages.
These two metrics alone are very attractive to premium-quality advertisers who are willing to spend a lot of money for ad inventory, which is why gaming sites typically have high CPMs.
Applied with the proper monetization strategy, publishers who own a gaming site can generate a ton of revenue.
Monetization isn't just limited to standard display advertising too.
Add in a bit of creativity and there are a lot of opportunities on gaming sites that publishers can capitalize upon.
Here's our secret sauce on how to monetize a gaming site:
Display Advertising
Display Advertising is probably the most popular way to monetize your gaming site.
Make sure to read up on Google's implementation guidelines before you implement anything so you can avoid potential policy violations.
The easiest way you can get started is with Adsense, but if you're looking for a premium version with better CPMs, you might be interested in signing up for Ad Exchange.
Affiliate Marketing
Affiliate marketing is a powerful and effective monetization tactic for your gaming site.
You don't have to worry about creating anything at all. All you have to do is put the focus on promotion or advertising.
For every lead or conversion you make, you earn a commission off of it.
One pro tip is to make sure your affiliate partners are tailored to the interests of your audience.
This increases the likelihood of them converting into actual leads.
In-Player Advertising
These can be pre-roll, midroll, or post-roll.
If you're running your games or videos through a player, you can probably monetize using video ads.
However, you do need to remember to find the right balance regarding how often you want to show them to your users.
You don't want to drive visitors away because you're spamming them with too many ads in their face.
Link Builders
SEO and link building are profitable categories of website monetization.
SEO aka search engine optimization is what you need to do to increase your website's organic reach and visibility on the web.
In order to top google searches, you need to appease Google's algorithm.
SEO is a highly complex topic that depends on numerous strategies, but link building is widely recognized as the most effective.
Link building is one of the many SEO tactics used to boost your sites' rankings, but it is only one method of tweaking search engine results.
Link exchanges are when one site links to another site, the website or blog that gets linked to organically grow in authority.
Since these links have such a strong impact and it is very hard to get another site to link back to your site in such a significant way, link building is an effective organic-reach boosting tactic.
Your gaming site can have a blog category where you can write blog posts on a regular basis and build links with other sites in the same niche.
Once your organic reach on Google search results improves, other sites will pay you big bucks to link to your site.
Additional factors you can consider to monetize a gaming site
In addition to the factors mentioned above, there are many other factors that affect your earnings from gaming blogs, including,
How many times in a week/month do you publish gaming niche content?
How effective is your link-building strategy for your gaming blog?
Have you ever considered search engine marketing?
Are you able to differentiate yourself from the competition in terms of your gaming content?
How do you promote your gaming video content and blogs?
How valuable are these videos and reading content to your audience?
Conclusion

So, that's all there is to the question of whether gaming blogs are profitable or not and how you can monetize your gaming blogs, as well as factors that affect your earning potential.
Gaming verticals have a tonne of lucrative earning opportunities because of the type of advertisers they attract and the behavior of their typical users.
You don't want to waste your gaming site's revenue potential by just depending on a single monetization income source.
If you want a more in-depth guide on how you can push your revenues sky-high, get in contact with us at Monetizemore.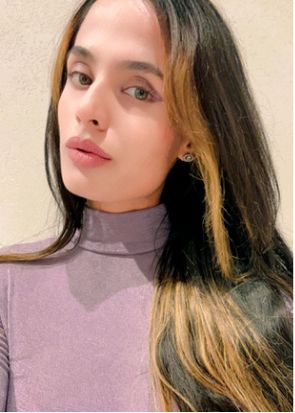 Meet Aleesha Jacob, the #1 B2B AdTech Content and SEO Marketer with over 7 years of experience in crafting data-driven content that fuels conversions for SAAS businesses. Having worked with SAAS companies and clients like BMW and Heineken, Aleesha brings a wealth of expertise. With her unmatched skills in creating compelling content, she helps businesses of all sizes drive more leads & maximize revenue.