Why would you want to add keywords to WordPress websites, and how should you go about doing it? It all comes down to the fact that search engines like Google use keywords within specific content elements to rank content within their search engine.
Many ranking factors influence SEO rankings. The higher a page ranks for a particular keyword, the greater the chances that users will click on it, generate traffic for the publisher and increase ad revenue.
Many publishers neglect the practice of creating SEO optimized content or even optimizing existing content pieces for SEO. These publishers are losing out on possibly tons of traffic. If your site already has strong metrics, such as a strong backlink profile, and is generating a good amount of traffic, making minor keyword adjustments can bring very quick ranking increases.
Depending on the competition for a specific keyword, this can even be true for sites that don't have strong SEO metrics.
Step #1 – Understanding on-page SEO
On-page SEO has turned into an art form itself. There are many courses and lots of information on it around the internet. However, one guide that has always seemed to work for me is called the on-page SEO guide from Matt Diggity. It's free to download over here.
If you are serious about becoming great at optimizing your on-page SEO, be sure to study the guide mentioned above.
For the sake of this article, I'll give you a brief overview of some of the elements to focus on when looking to add keywords to WordPress websites.
On a per article basis, you want to focus on a few critical areas that the Google Search Engine looks for. This includes:
-Keywords within your heading
-Keywords within your body
-Keywords in alt text
-Keywords within your SEO title
-Keywords within your meta description (more critical for CTR)
Keyword density, which is the number of times you mention a keyword within a page, is also very important. The on-page guide discussed above will make things very technical and mention that keyword density is niche-specific, you need to use a specific technical analysis to determine those densities.
There is nothing wrong with that. However, it can be a little complicated to wrap your head around if you are just getting started.
I would suggest that you try to add your main keyword within the article in the header at least once, the body, possibly alt text of an image, and a variation thereof in the SEO title also once on each occasion.
#2 – How to use on-page SEO to increase your website traffic
Now that you understand on-page SEO let me show you how you can use it to increase your website traffic.
Often you might have a blog post that is already driving traffic to your website. However, where does all that traffic come from? Either traffic is driven from external websites, newsletters, or search engines (organic traffic).
Many times, blog posts are ranking for keywords that aren't even mentioned within a blog post or the keyword densities are too low, or the keyword is only partially mentioned compared to competitors. Sometimes by adding a single keyword here and there, you can very easily increase your website rankings and traffic.
#1 – Figure out which keywords your page is rankings for
-You can do this with tools like Ahrefs, SEMRush, or for free with Google Search Console.
Here's an example using Google Search Console
-Once you've registered your account, added and verified your website, give the tool a few days to propagate some data.
-Next, click on "Search Results" and use the filter to select the specific web page you want to investigate
-You'll now be able to see which keywords the page ranks for, their ranking positions, impressions, and clicks
-Keep in mind that this is only an overview, and you can dive deeper into different geographical locations if you know, for instance, that the US market drives most of your searches
I can now see that the keyword "ad revenue optimization" ranks reasonably well at an average position of 5.9. Other keywords such as "Ad revenue" and "ad spend optimization" might not be well suited for the article and have poor rankings. I'm generally looking for keyword ranking between pages 1-3 to have a chance of increasing their rankings through on-page optimization.
#2 – Check the web page and see if all the critical elements are optimized correctly for the keyword
-Going to the article, I'll do a simple ctrl+f "ad revenue optimization" to see if the keyword is mentioned in the heading, body, alt image, SEO title, and meta description.
-If it's not mentioned, I'll try to include it within reason (if it's related to the article and not already mentioned)
Taking this a step further, using a tool like Surfer SEO can help automate this process and show you specific elements within your web page that need to be adjusted according to the keyword you are targeting and your competitors.
#3 – Save your web page and check rankings.
-It's safe to mention that you might want to keep detailed records of the changes you've made for the slight chance that you end up messing up or losing rankings.
#3 – Adding keywords to your WordPress website
Now it's time to get into the actual part of adding your keywords. Remember that I previously mentioned that there are a few key elements within a page to focus on:
-Heading
-Body
-Alt text
-SEO title
-Meta description
#1 – Make sure you are logged into your WordPress admin area
-Go to yoursite.com/wp-admin
-Enter your username and password
#2 – Go to the page you want to edit and click the edit button
#3 – Start making the edits to the areas mentioned above:
Here is a screenshot of the heading and body area:
To change the alt text, click on the image you want to edit and add your keyword to the alt text section. Remember to click the "Update" button when you are done.
Now you can change the SEO title and meta description. There are many SEO plugins that you can use. Yoast is the one we will use in this example. Scroll down to the page to find the SEO plugin section and try to include your keyword within each section.
Once you're done making the edits, click the "Update" button in the top right corner, and you're done!
Conclusion
This guide might not seem advanced, but if you take a closer look at the pages driving most of the traffic to your site and the keywords they rank for, there will be chances of optimizing them.
Do you like the idea of little effort for maximum return? That's exactly how it is when partnering with MonetizeMore. MonetizeMore is Google Certified Publisher Partner and has helped hundreds of publishers optimize their ad revenue for maximum ad revenue. We focus on all the critical, technical, and complicated aspects of ad optimization, ensuring your ad inventory earns the best ad revenue possible.
Want us to do the same for you? Sign up to get started today!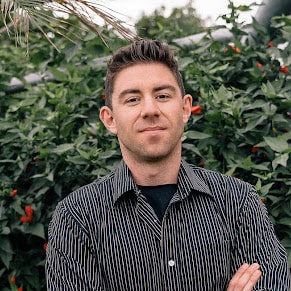 Kean Graham is the CEO and founder of MonetizeMore & a pioneer in the Adtech Industry. He is the resident expert in Ad Optimization, covering areas like Adsense Optimization,GAM Management, and third-party ad network partnerships. Kean believes in the supremacy of direct publisher deals and holistic optimization as keys to effective and consistent ad revenue increases.