So you've acquired a new website, or you want to gain access to all the advanced features of Google Ad Manager to optimize your ad revenue. How do you add a new domain to an existing Google Ad Manager (GAM) account? Is it even possible? What are the requirements? In this article, we'll answer all your questions and show you how.
GAM allows publishers to add multiple domains to their account and traffic line items through the GAM server. However, as with any Google product or service, the publisher needs to adhere to any policies regarding content, layouts, and ads laid out by Google Ad Manager.
When running header bidding and third-party ad networks on a new site, it's a relatively simple process to get started. After adding your domain, you'll need to set up ad units as with any other site within your GAM account, and you can begin to run your ad inventory through GAM.
What if you want to run AdSense on the new domain? As mentioned before, getting started with third-party ad networks and header bidding is often straightforward. However, with AdSense, your domain first needs to adhere to all the AdSense program policies and get accepted into their ad network. Assuming you already have an AdSense account, you can follow the process outlined here to add a new site to your site list. Also, be sure to check whether your site adheres to all the Google AdSense program policies.
How to add a new domain to Google Ad Manager step by step:
Adding a new domain is a lot easier than you might think. Assuming you own the domain and it's part of your network of sites, you'll need to do the following:
NOTE: The following guide is only applicable if you have an Ad Exchange account mapped with Google Ad Manager.
Go to Owned tab > Add owned domains > enter your domains > click Add
If you don't own the domain and you want to add domains represented by child publishers go to the Represented tab > Add represented domains.
For more information, see this help article: https://support.google.com/admanager/answer/2462144?hl=en.
Conclusion
Expanding your ad operations is excellent but undoubtedly will lead to more work and time invested in ad optimization. Why not let the ad ops experts manage it all for you so that you can focus on the area of your business that needs your expertise the most?
MonetizeMore is a Google Certified Publisher Partner in the North America region and has helped hundreds of publishers maximize their ad revenue. Let us do the same for you, starting today! Sign up now.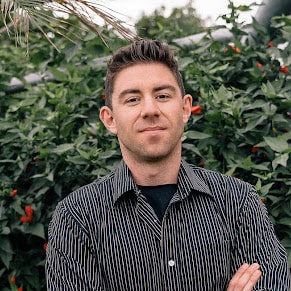 Kean Graham is the CEO and founder of MonetizeMore & a pioneer in the Adtech Industry. He is the resident expert in Ad Optimization, covering areas like Adsense Optimization,GAM Management, and third-party ad network partnerships. Kean believes in the supremacy of direct publisher deals and holistic optimization as keys to effective and consistent ad revenue increases.