This post was most recently updated on August 7th, 2020
Rewarded ads have become extremely popular for advertisers, users, and publishers alike. It's's estimated that over 70% of mobile users play games on their phones, and those players are often in valuable demographics. When it comes to mobile games, playing time is usually higher, too, as games increasingly cater to those gaps in busy schedules during the day, such as waiting for meetings or traveling on public transport.
When it comes to rewarded ads, the user experience is massively improved. Users feel much better about reward ads because they are getting something back for the time spent during the ad view, be it extra lives or in-game tokens. With no connection between the ad and the gameplay, the ads become an annoyance. Still, when users can continue attempting a level or make progress towards a new character, they increase engagement with the ad because they are watching and waiting for it to finish.
The benefits extend further towards game developers in terms of in-game purchases, as users are more likely to purchase something a rewarded ad set up.
Setting up a rewarded ad
We're going to assume you're using Google's Admob ad network to serve ads on your app. Admob's rewarded ads are interstitials, usually with a click-to-download action on completion. They can optionally also be interactive, requiring users to either complete a survey or play a demo version of the application being advertised.
In Admob, go to Apps and select the relevant app (creating a new one if necessary).
In the sidebar, go to" Ad units -> Add ad unit" and then select the Rewarded video ad unit. Give it a useful name and then complete the reward settings as required. You can choose the number of reward items the user will receive (such as three extra lives, or 50 in-game credits) as well as advanced settings such as the ad types that you want to allow in this ad unit, server-side verification, and a frequency cap.
You also have options here to set pricing floors. You can set a floor for the whole world (this means that any ad shown to the user gets a minimum CPM of this amount), or add floors for countries individually. If your traffic is widely distributed, a country-specific floor would be useful for Tier 1 countries.
Once you're done, you can click "create ad unit."
We're not going to cover the steps involved in adding this ad unit to your app code because it depends on the platform. Android, iOS, and Unity have individual instructions in the Google Developers Get Started guide. Ads will not show until the ad unit is implemented.
Mediation groups
Ads in Admob are arranged into mediation groups. Mediation groups effectively organize the available demand sources using a set priority level to maximize revenue.
All mediation groups have priority levels, which can be 1 to 5. If you signed a direct deal with a premium advertiser, for example, you might want to give that a priority of 1, whereas, for house ads, that priority would be 5. You can find Mediation groups in the sidebar.
When a request from an ad is sent from your ad unit, Admob checks all the mediation groups you've set up to see if there's any that match the criteria of the request. If multiple groups match, Admob selects the one with the highest priority.
House ads
Once you've decided what format your house ad will be (display, survey, maybe a playable demo for another one of your apps), you can add it to the mediation group at the appropriate priority. If you want a true "house" ad, then you can set the priority to 5, and your ad will show behind all others.
You might also want to show your house ad (mainly where it includes a link to download another product) at a higher priority so that it overrides some of the others in your stack. A frequency cap would be advisable in this case.
Remember, any requests that arrive that don't match with a mediation group, or match with a mediation group that has already served expired, will pass through to the default group. The default group hoovers up all unmatched requests and tries to fill them with ads from the Admob network (similar to Adsense backfill in Google Ad Manager). This is why your house line item needs to be set in a mediation group, as it will not otherwise be served.
Conclusion
Are you ready to take your app ad revenue to the next level? MonetizeMore helps publishers optimize their ad revenue for websites and apps. We can help you optimize the speed of your ad delivery, set up open bidding, and increase your ad revenue. Sign up today!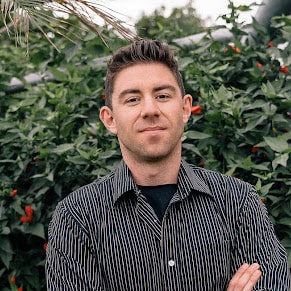 Kean Graham is the CEO and founder of MonetizeMore & a pioneer in the Adtech Industry. He is the resident expert in Ad Optimization, covering areas like Adsense Optimization,GAM Management, and third-party ad network partnerships. Kean believes in the supremacy of direct publisher deals and holistic optimization as keys to effective and consistent ad revenue increases.