Help! My RPMs dropped drastically in Q1
Annual trends in advertiser spending are usually similar. It's common to see RPM (ad earnings per 1,000 pageviews) dip during early January, right after the holiday season ends and people are back to work.
Ad spending peaks from mid-October through just after Christmas when advertisers allocate a large portion of their yearly budgets to attract holiday shoppers. This causes ad spending to peak during this period, which in turn leads to higher RPMs. 
However, as soon as the holiday season ends, people are back to work, and the focus of consumers shifts. This causes advertisers to pull back ad spending after the holiday season as they plan budgets and strategize for the new year, which affects Q1's RPMs.
The beginning of January is typically the lowest point of the entire year, with RPMs slowly growing upwards throughout the rest of Q1. As the year progresses, ad spending increases, and the RPMs start to climb again with events like Valentine's Day, Easter, Ramadan, etc. This is why, during the first quarter of the year, it's essential for publishers to stop getting frustrated about the RPM dip and prepare for the events in February and Q2.
Let's elaborate more on the Q1 RPM decline nightmare!
Drop in ad requests
Ad requests are directly proportional to pageviews and sessions. Generally, users tend to surf pages a lot during the festive season to get the best offers/deals, like online shopping/purchasing, etc. During this period, page views and sessions generated per user would be much higher, compared to their average during previous months. After the holiday season, this spike subsides and returns to normal or could even be lower than their monthly averages. This behavior ultimately has a direct impact on the number of ad requests generated from a publisher's site.
RPMs usually dip between 35-75% from December to the first week of January
It is important for Publishers to keep an eye on their RPMs during Q1 and audit their traffic and earnings, especially during this period, and adjust their strategies accordingly. This may involve adjusting their ad placements, experimenting with different ad formats, or increasing their focus on building high-quality, relevant content.
Drop in CPM
Advertisers and buyers lower their spending in anticipation of the change in user's behavior and tend to bid lower on ad impressions during Q1. During this time, most of their advertising budgets get revised based on the conversions/ROI received during the holidays. This directly translates to the lowering of inventory worth from their perspective, which causes the overall slump in CPM/bids.
Now that you have a better idea of why ad revenue dropped during Q1, what can you do about it?
It's time for a quick change, consider adjusting floor prices
A well-known strategy is to increase floor prices during the holiday season (November-December). Now that we're well past that, the obvious step would be to revise floor prices and lower them based on the bidding approach of Advertisers/Buyers. With high floor prices, drained out buyers would channel out the bids even before participating in an auction. Bringing down floor prices would also ensure the overall fill rate doesn't slide down (in case of lower-valued bids). Balancing these two metrics, floor prices, and fill rate would be the best initial approach, to pull up the overall performance/revenue.
Explore revenue sources by onboarding the best demand partners
The best way to increase your inventory worth is by adding more competition to your ad stack. Test out new demand partners or negotiate better terms on deals. If you're not running Header bidding yet, it would be a great time to test it out. Header bidding adds competition to your ad auctions.
For an overview of how Header bidding might help you boost performance, this article is a good read: https://www.monetizemore.com/blog/what-is-header-bidding-guide/
Check if there are any other reasons for the RPM drop
While a dip in RPM during the early weeks of January is a common trend, it is important to check if there are any other reasons that may be contributing to the drop in revenue. This can include issues such as a decrease in traffic to the site, a decrease in user engagement, or a decrease in the number of ad impressions. It's important to diagnose the specific cause for the drop in RPM and take appropriate action.
Compare the drop in revenue by analyzing historical data: 
By analyzing historical data, you can compare the current year's revenue to the revenue of the previous years and check if the percentage of the overall decline is abnormally high. This will help you understand if the RPM drop is unusual, and if so, it will indicate a more severe problem.
Check if there are any new policy violations on the page: 
AdSense has strict policies in place to ensure that publishers abide by their terms of service. Violating these policies can lead to a decrease in RPM or ban your AdSense account totally. Make sure to comply with the AdSense policies at all costs.
Check if there is any change in your audience demographics and user spread: 
Changes in audience demographics can also affect your RPMs. For example, if new traffic from a tier 3 region is coming, and the ad prices and demand from that region are low, it can cause a dip in RPM. Additionally, if the user spread is skewed, for example, a majority of the users are browsing on mobile devices and the ad units are not optimized for mobile, it can also affect your RPMs.
In summary, it's essential to keep an eye on your RPM and analyze the data, both historical and current, to understand if the drop in RPM is normal or if there are other underlying issues. By identifying the cause of the drop in RPM, you can take appropriate action to address the problem and improve your earnings.
Play with the layout of your site
If you would like to change the ad placement or experiment with a new site layout, this would be the best time for it. As previously mentioned, traffic is usually less during Q1, which makes risking losing revenue lower when compared with testing during peak-performing months.
Conclusion
Seeing ad revenue decrease after a great Q4 in Q1 is never something any publisher enjoys. Unfortunately, it's part of the ad revenue seasonality in the world of digital advertising. Remember to adjust your floor prices, test out new demand partners, run header bidding, and dive deeper into ad revenue drops to combat the Q1 slump. If you don't know how to adjust floor pricing or optimize your ads accordingly, why not let the ad optimization experts take care of it for you? Sign up to MonetizeMore and let us help you beat the Q1 slump and maximize ad revenue!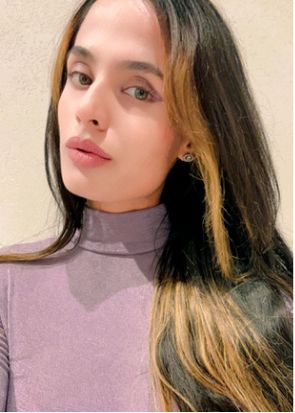 With over seven years at the forefront of programmatic advertising, Aleesha is a renowned Ad-Tech expert, blending innovative strategies with cutting-edge technology. Her insights have reshaped programmatic advertising, leading to groundbreaking campaigns and 10X ROI increases for publishers and global brands. She believes in setting new standards in dynamic ad targeting and optimization.