This post was most recently updated on September 5th, 2019
You want to gauge the monetary value of your website's data. You are one of the millions in this niche – that is making money online niche, wondering how much your website's data is worth. You could also be a website owner who feels like it takes forever to earn from your site or its maintenance is costly. If so, you have to ensure you are able to sell it in for an amount which would return the time and effort spent on it.
Some of the basics to consider or pay attention to in order to increase your website's value:
Established relationships (suppliers, partners, etc)
The domain name (TLD, Simplicity, length)
Ranking (Alexa, Search engines, etc)
Website design
Content
Effective monetization systems
Advertisements
Website traffic
Subscribers list
Running cost/maintenance
Social media (features, mentions)
The industry
There is a growing number of data valuation tools trying to explain their science and proving the credibility of their math behind the figures, but how much is your website's data worth really?
Whether you are just scanning pages, a data broker or a website owner, you would always go for the trusted source (who wouldn't?). You become cynical as myriads of results flood calculators from different website evaluation tools. CNN uses a standard approach in estimating the potential selling value of your site but offers no promises of accuracy.
Bottom line is – an inaccurate evaluation tool will never give justice to the actual value of your website, let alone the wrong impression it brings about. Selling website data should never be complicated.
The industry where consumer or business information are collected, maintained and sold, also known as Data Brokerage, could also be treacherous. Data brokers operate entirely under different rules. Data could be extracted from public or non-public records. The data is massive but sometimes it is challenging to sell them. Users are skeptical about the accuracy of the information they get from data brokers. So the main challenge is making money out of that big data.
It's time to play some professional tricks around website valuation tools and sell your website data for what it's really worth or even more!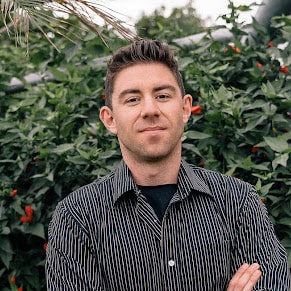 Kean Graham is the CEO and founder of MonetizeMore & a pioneer in the Adtech Industry. He is the resident expert in Ad Optimization, covering areas like Adsense Optimization,GAM Management, and third-party ad network partnerships. Kean believes in the supremacy of direct publisher deals and holistic optimization as keys to effective and consistent ad revenue increases.