This post was most recently updated on September 5th, 2019
I'm sure you've been asked a thousand times: "How does Google make money, anyway?" They give almost everything away for free, and they still manage to hire the best computer scientists and engineers in the world! How on Earth do they do it?
Just about anyone knows: Google is an advertising company. More than 90% of its revenue comes from advertising. You might even know this fact more intimately than most people if you run Google ads on your site.
But a lot of people don't understand just how smoothly the Google machine operates, and it's become quite the moneymaking machine.
Quick Background on Google
In case you aren't aware, Google was founded by doctorate students Larry Page and Sergey Brin while they were at Stanford University. They were not experienced in HTML (a rich irony, given the role Google has had in the development of the web and HTML 5, both directly and indirectly).
The founders invented PageRank technology, which drastically improved search results. They hypothesized that relationships between websites, linking and backlinking, would be a better ranking system than the current search engine ranking system of that time, which only counted the number of times the search term appeared on the site (remember AltaVista?).
Google's mission expanded; you only have to look at their own Mission Statement to see what their goal evolved to (and remains to this day):
"To organize the world's information and make it universally accessible and useful."
Their original slogan was "Do no evil", which was directly tied to their adverse reaction to advertising filled search engines of the day. (They later broke their promise never to include large advertisements in the main search results, but I digress).
This "don't be evil" approach, combined with their general distaste for tacky banner ads, gave rise to the idea of text-based advertisements.
And with text ads, they struck paydirt.
Text-Based Ads: A Gold Mine Waiting to Be Tapped
The text-based ads were based on search keywords. This kept the page design clean and uncluttered. With these lightweight ads, Google's loading time was not bogged down by unsightly advertising.
This led to the creation of AdSense: text ads customers can run on websites like yours.
Google Adsense is similar to the ads people run on their own sites, except for the fact that webmasters can use google keyword technology directly on their site. Google spiders (programs, not real ones) crawl web pages and select ads that match keywords on the website. The ads can then appear inline or as customized by the publisher.
Google's original goal of uncluttering website advertising with a text-based, search term and keyword-related advertising has expanded to include video ads on YouTube, large display ads, and even social ads on Google+, their Facebook competitor.
That's how Google can provide such high-quality services, applications, and a robust mobile OS (Android) free of charge. Do you think Google makes money from Android? Not directly; in fact, they pay Microsoft a few bucks each time they a few specific Android phone models are sold (thanks to patent settlements.
They readily give Android away for free because they want more people using Google on the go and seeing ads.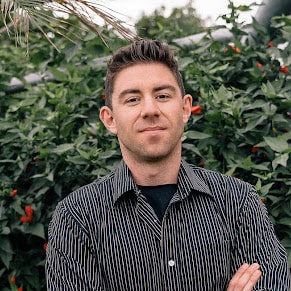 Kean Graham is the CEO and founder of MonetizeMore & a pioneer in the Adtech Industry. He is the resident expert in Ad Optimization, covering areas like Adsense Optimization,GAM Management, and third-party ad network partnerships. Kean believes in the supremacy of direct publisher deals and holistic optimization as keys to effective and consistent ad revenue increases.