This post was most recently updated on January 18th, 2023
Introduction
MonetizeMore's Pubguru dashboard is a world-leading AdOps platform that comes with tonnes of tools, reports, and features for publishers to maximize ad revenue. Our developers are always working on upgrading the existing features and releasing new features into Pubguru. The latest tool in our Report builder is the 'Requested Reports' tool designed for publishers to access real-time reports whenever they want.
This article breaks down how publishers can get real-time reports via Pubguru platform. Stay tuned to discover how this powerful tool works!
Pubguru Report Builder
With Pubguru's Report Builder, you can generate personalized Google Ad Manager style reports with a broad range of metrics, dimensions, and filters. The Report Builder lets you instantly build reports & export them in seconds.
Publishers will find the Report Builder useful for deepening their understanding of ad performance statistics and performing more detailed analysis on specific metrics across various ad networks.
Check out our tutorial on how you can use the Pubguru Report Builder here.
How to Access Real-Time Reporting in Pubguru Dashboard?
Requested Reports Feature (Latest in Pubguru)
The brand new requested report tool is used for publishers to access all reports saved in Google Ad Manager (GAM). With Requested Reports, you can view and export all GAM customized reports created by our AdOps experts.
As per the publisher's request, these reports will be configured by our ad optimization teams. All custom Google Ad Manager reports are configured before it pops up in the PubGuru dashboard.
How do I run these reports?
All the requested reports configured in GAM are real-time.
Click on 'Run Report' in the Action column.
It will start fetching the requested report from GAM ( Here, please note that it will take 5 to 10 minutes to fetch the report).
Once data is fetched, you can View and Export the report.
While running the report, there are two reasons why the user won't be able to view the report, as below:
Unsupported reports
MonetizeMore uses Google Ad Manager API to fetch reports from GAM, and this API does not support all the metrics and dimensions that we see on GAM reporting UI. So, whenever the Requested Report has any of these dimensions or metrics that the API doesn't support, then that report will be marked as unsupported. This can be fixed easily by removing the dimensions and metrics that are not supported by GAM API.
Here's a list of supported dimensions: enum Dimension (v202205)  |  Ad Manager API  |  Google Developers
Restricted Report
This can happen due to report configuration mixups and the Requested report can have data for other sites as well. In that case, the report is marked as restricted. In case you come across a restricted report, contact our team of experts here.
Conclusion
These are only but a few of the features available in PubGuru.  Are you interested in finding out how our advanced ad optimization platform can help you maximize your ad revenue? Let's talk!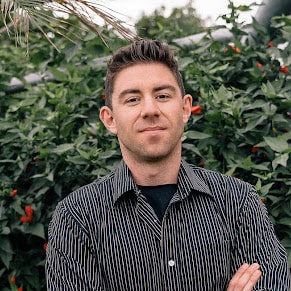 Kean Graham is the CEO and founder of MonetizeMore & a pioneer in the Adtech Industry. He is the resident expert in Ad Optimization, covering areas like Adsense Optimization,GAM Management, and third-party ad network partnerships. Kean believes in the supremacy of direct publisher deals and holistic optimization as keys to effective and consistent ad revenue increases.