This post was most recently updated on February 9th, 2023
PubGuru is MonetizeMore's flagship ad optimization platform consisting of various features, tools, and reports which help publishers maximize their ad revenue.
Our development team has been working tirelessly to improve and release new features for the platform. In this article, we'd like to give publishers a quick update on our latest reports and showcase some of the amazing features available now.
Ad network report
The ad network report gives publishers an overview of all their different ad network performances in a unified report. This type of report typically provides an overview of all the different ad networks that the publisher is using, along with key metrics such as impressions, RPMs, and revenue generated.
The ad network report can be particularly useful for publishers who are running campaigns on multiple ad networks, as it allows them to easily compare the performance of each network and identify any areas for improvement. By analyzing the data in the ad network report, publishers can identify which ad networks are driving the most traffic and revenue, and which ones may not be performing as well.
Publishers can compare stats according to individuals or multiple ad networks, select different reporting metrics, choose currencies, and even export reports.
Profit Attribution report
Yes, that's correct. The Profit Attribution report is a tool that can be used by publishers to analyze the performance of their campaigns and determine whether they are generating a positive return on investment (ROI). This report can be particularly useful for publishers running UTM (Urchin Tracking Module) traffic, as it provides detailed information about the sources of traffic and the corresponding revenue generated by each source.
By analyzing the data, publishers can identify which sources of traffic are driving the most revenue and which are not performing as well. This can help them make informed decisions on their inventory and optimize ad units for maximum efficiency. The report enables publishers to see campaign revenues, cost, invalid traffic, and more according to UTM value. It provides invaluable insights into different campaigns and greatly assists traffic acquisition decisions.
Overall, the Profit Attribution report has been a valuable tool for thousands of publishers who have made millions in revenue this year.
Find out more about the Profit Attribution report and how to get started here: https://www.monetizemore.com/how-to-use-the-profit-attribution-report-in-pubguru/
Report Builder
The Report Builder gives publishers the ability to generate custom Google Ad Manager-style reports using a wide selection of filters, dimensions, and metrics. Publishers can create reports in seconds and export them as they wish. The Report Builder will help publishers who want to dive deeper into ad performance statistics and conduct tighter analysis on specific metrics across different ad networks or campaigns. This feature makes it a lot easier for publishers to access data tailored to their situation and make educated decisions as necessary.
We've created a tutorial to show how to use the Report Builder here: https://www.monetizemore.com/blog/how-generate-custom-reports-with-the-pubguru-report-builder/
Here's a screenshot of the Builder:
KVP Coverage Report
Track the percentage of revenue earned for each UTM key and see which campaign generates the most revenue. With the KVP Coverage report, publishers can get notifications on the revenue generated for each UTM campaign so that they can replicate these winning campaigns for better profits in the future. The publisher can set page-level GAM Key-Value Pairs (KVPs) using the script we provide. This needs to be set before the MonetizeMore script is loaded.
The KVP Coverage report automatically scans the publisher's website and generates these granular insights within seconds. Publishers seeking to use more advanced revenue attribution segments than a simple string should reach out to their PubGuru rep to see if they're a good fit for PubGuru's custom revenue attribution and granular ad impression data API.
Data Privacy Report
Is the majority of your traffic from EU regions? Or, are you struggling to get your GDPR consent rate up to acceptable levels? With the Data Privacy report, publishers can gain a deeper understanding of their GDPR CMP consent rates.
You can analyze EU and non-EU sessions, see how many visitors previously consented, or were shown the CMP messages and consented or not, the consent rate, and pop up CTR. With this information, you can adjust and optimize your consent message, style, and latency with the goal of optimizing consent rates.
For more information on the Data Privacy report and how to improve consent rates using the report, read this article: https://www.monetizemore.com/gain-valuable-gdpr-cmp-insights-with-the-pubguru-data-privacy-report/
Conclusion
These are only a few of the features available in PubGuru. Want to find out more about our advanced ad optimization platform and how it can help you take your ad revenue to the next level?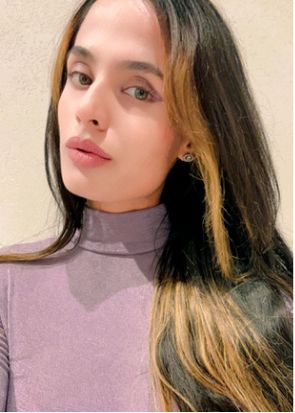 Meet Aleesha Jacob, the #1 B2B AdTech Content and SEO Marketer with over 7 years of experience in crafting data-driven content that fuels conversions for SAAS businesses. Having worked with SAAS companies and clients like BMW and Heineken, Aleesha brings a wealth of expertise. With her unmatched skills in creating compelling content, she helps businesses of all sizes drive more leads & maximize revenue.