This post was most recently updated on January 18th, 2023
You may have noticed some of your sites in certain languages are not serving Google Ads, or you may have noticed ad serving warnings being generated in your Google Ad Manager account. In this article, we will briefly explain the changes that came into effect in September 2020.
Languages
In August 2020, Google announced that from September 15, 2020, they would not allow new sites, pages, or apps in unsupported languages to be monetized using AdSense, Google Ad Manager, or AdMob. Now, the keyword here is 'new,' so it seems that (at least for now), pre-existing sites in one of the unsupported languages will be allowed to continue to be monetized.
At signup, you are required to select your site's primary language. This can be one of the following languages:
Arabic
Bengali
Bulgarian
Catalan
Chinese (Simplified)
Chinese (Traditional)
Croatian
Czech
Danish
Dutch
English
Estonian
Filipino
Finnish
French
German
Greek
Gujarati
Hebrew
Hindi
Hungarian
Indonesian
Italian
Japanese
Kannada
Korean
Latvian
Lithuanian
Malay
Malayalam
Marathi
Norwegian
Polish
Portuguese
Romanian
Russian
Serbian
Slovak
Slovenian
Spanish (European)
Spanish (Latin American)
Swedish
Tamil
Telugu
Thai
Turkish
Ukrainian
Urdu
Vietnamese
Bear in mind that this list will likely change, so see https://support.google.com/adsense/answer/9727 for the latest list.
If you have a site that is primarily or partially in a supported language and a page that is written predominantly in an unsupported language, you may not place ad code on that specific page, but you may still monetize the rest of the site.
Content
Simultaneously, and from the same date (September 15, 2020), Google announced that it would be against the terms of service to include ad code on any page not containing content. This includes, but is not limited to:
Login pages
Confirmation pages (eg, after submitting a form, or a successful/unsuccessful login)
Privacy policies
Contact pages
Placeholder pages
Pages under construction
Any violation of either of these policies risks account suspension and potential revenue loss. If you're unsure whether a page has enough content or enough content in a supported language, do not use Google products to monetize the page.
Conclusion
Navigating Google policies effectively is critical to your success, maintaining your AdSense account, and generating the most ad revenue possible. For publishers busy with content creation, SEO, and various promotion methods to grow your site, it's not always easy to stay updated with policies or optimize your ads. Why not let the experts help? MonetizeMore is a Google Certified Publishing Partner, and our ad ops teams are standing by ready to help you take your ad revenue to the next level! Sign up for a Professional account at MonetizeMore today!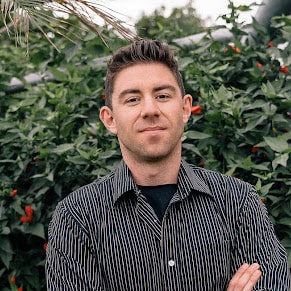 Kean Graham is the CEO and founder of MonetizeMore & a pioneer in the Adtech Industry. He is the resident expert in Ad Optimization, covering areas like Adsense Optimization,GAM Management, and third-party ad network partnerships. Kean believes in the supremacy of direct publisher deals and holistic optimization as keys to effective and consistent ad revenue increases.