Google Ad Exchange is moving the eligible Open Auction rules that block Semi-Transparent, Branded, or Anonymous bids to Protections. This change is expected in July 2019.
It is critical that publishers take action as soon as possible to avoid impact on ad serving and ad optimization strategies. One thing to remember is that the way Google Ad Exchange would prioritize Open Auction versus Protections completely differ:
Open Auction
Here, rules are applied sequentially by Priority # specified. The lower the number, the higher the priority. For example, rule with priority 1 is applied first before the rule with priority 2.
Protections
Here, rules are additive. If multiple rules match targeting, all of them will be applied on every ad request. There's no option to set priority levels, and there's a limit:
300 protections per network
200 advertisers/brands per protection
200 general categories per protection
25,000 advertiser URLs per protection
In line with this update, Google has added some new layers of Protections giving publishers more control on their ad inventory:
#1 – Block ads from specific buyers
#2 – Block Open Auction Ads
#3 – Merge advertiser/brand Protections with other Protections (excluding Custom labels)
Advertiser/brand protections are applied immediately per Google's timeline.
Take action!
For the rules that have been migrated, review them under the Protections tab and update them as necessary.
If there are Open Auction rules not yet migrated, you may create new Protections for them. As of writing, Open Auction rules were migrated only if ALL three branding types were blocked.
Conclusion
Be sure to take action as soon as possible to avoid any negative impacts on ad serving and your ad optimization strategies.
If you're unsure how to proceed with this latest change from Ad Exchange and need help, why not let the ad ops experts take care of it for you? Sign up to MonetizeMore today, and we'll help you set up protections correctly!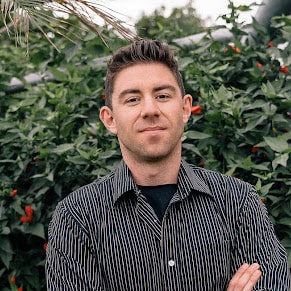 Kean Graham is the CEO and founder of MonetizeMore & a pioneer in the Adtech Industry. He is the resident expert in Ad Optimization, covering areas like Adsense Optimization,GAM Management, and third-party ad network partnerships. Kean believes in the supremacy of direct publisher deals and holistic optimization as keys to effective and consistent ad revenue increases.