This post was most recently updated on July 11th, 2019
Google will officially release their own native ad blocker in the Chrome browser in July 2019. Although this might seem counterintuitive to some, Google is doing so not to cause a collapse in the publisher ad monetization industry and instead to bring back control to publishers. Find out how this initiative will help improve user experience across the internet and help publishers win the fight against ad blockers that prevent them from generating income from ads.
Subscribe to our YouTube channel for weekly video updates!
Video transcription
The Chrome ad blocker is not the same as others that try to block all ads.
This ad blocker only blocks intrusive ads that negatively impact a user's browsing experience.
The Better Ads Standard defines the ads Google's browser will block.
The Coalition for Better Ads, an industry group dedicated to internet advertising, created the list of intrusive ads.
After getting feedback from over 60,000 users, the group identified 12 types of ads that deliver a negative user experience.
For desktop, this includes ads such as pop-ups, auto-playing video ads with sound and large sticky ads.
For mobile it includes pop-ups, flashing animated ads and auto-playing video ads with sound.
From July 9, 2019, Chrome will block all ads on a website that runs any one of the intrusive ads listed by the Better Ads Standard.
Publishers can use the Ad Experience Report to check compliance and fix ad related issues.
The first version of the Chrome ad blocker was announced in 2017 and rolled out to the USA and Europe.
66% of publishers who were noncompliant with the Better Ads Standard have become compliant.
Out of millions of websites reviewed, only 1% had intrusive ads on them.
Google's ad blocker aims to bring back revenue to website publishers while promoting content without intrusive ads.
Source: https://www.zdnet.com/article/google-chromes-built-in-ad-blocker-to-roll-out-worldwide-on-july-9/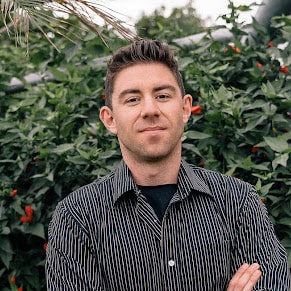 Kean Graham is the CEO and founder of MonetizeMore & a pioneer in the Adtech Industry. He is the resident expert in Ad Optimization, covering areas like Adsense Optimization,GAM Management, and third-party ad network partnerships. Kean believes in the supremacy of direct publisher deals and holistic optimization as keys to effective and consistent ad revenue increases.