As we continue to dive deeper into the advanced features of Google Ad Manager 360, we want to focus this week's article on the best reporting features available to publishers. Let's take a closer look!
Invoiced impressions and invoiced unfilled impressions
With Google Ad Manager (GAM) 360, publishers can better analyze the costs incurred for monthly impressions using the 'invoice impressions' and 'invoice unfilled impressions' metrics in the report section.
Invoiced impressions: This metric will show all the impressions included within the GAM 360 invoice and include companion impressions. Free impressions will also be counted within this metric.
Invoicing for filled impressions are counted differently:
-Mobile app and video: counted when the ad is rendered according to video first-frame. Unfilled impressions are not billed.
-Any other: counted as downloaded impressions. Unfilled impressions get billed and are included within the "Invoiced unfilled impressions" metric
-Invalid traffic: these impressions are not included
Invoiced unfilled impressions: This metric shows the invoiced unfilled impressions.
As previously mentioned, unfilled impressions for mobile and video ads that Google Ad Manager did not fill an ad for does not get billed.
You can find out more about both these report metrics over here: https://support.google.com/admanager/table/7568664?ref_topic=7492017&visit_id=637414078323189556-1537044172&rd=1#invoiced-impressions.
Partner management
This metric is great for publishers with multiple websites or those working with partner sites. Publishers can use the range of partner metrics to run reports regarding revenue data for partner sites and child domains added inside the GAM account:
Partner report metrics reflect host-partner revenue splits based on advanced setups. As the Google Ad Manager 360 account owner, you can set up different payment structures based on impression tiers and date ranges.
Here's a screenshot showing some of the partner management metrics available.
If you want to take a closer look at all the partner management metrics available, be sure to visit this Google help article: https://support.google.com/admanager/answer/6317660
Additional report types
Besides all the advanced report metrics available in Google Ad Manager 360, there are also a few report types not available in Google Ad Manager Small Business accounts.
Here's a screenshot of all the report types available in GAM 360:
Some of the most popular reports include Future sell-through, AdExchange Historical, Ad Speed, Partner finance, and Video creative quality report. We'll give a quick overview of each below.
Ad Exchange historical: This report type enables you to run Ad Exchange reports within GAM 360.
Future sell-through: Enables publishers to view data on sell-through rate and forecasted, available, and reserved impressions.
Ad speed: Using this report, publishers can check ad speed data related to ad requests flowing through the Google Ad Manager network, including Ad Exchange.
Partner finance: Here, publishers can get a better view of host/partner revenue splits using the partner finance report.
Video creative quality: This report is in Beta versions and gives publishers data on content video views.
For more information on the different report types in Google Ad Manager 360, visit this help article: https://support.google.com/admanager/answer/10117711.
Conclusion
Advanced reporting features from Google Ad Manager 360 helps publishers get the edge on their reporting data and make decisive data-driven decisions that benefit their business. Want to get access to GAM 360 and all of its amazing features?
MonetizeMore is a Google Certified Publisher Partner in North America and has helped hundreds of publishers optimize their ad inventory. Now, we're helping premium publishers take their business to the next level with GAM 360.
Are you ready to take the next step in your publishing business and utilize the full power of GAM 360?
Mention that you are interested in Google Ad Manager 360 here and our team will reach out to schedule a discussion with you.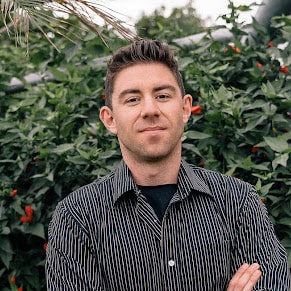 Kean Graham is the CEO and founder of MonetizeMore & a pioneer in the Adtech Industry. He is the resident expert in Ad Optimization, covering areas like Adsense Optimization,GAM Management, and third-party ad network partnerships. Kean believes in the supremacy of direct publisher deals and holistic optimization as keys to effective and consistent ad revenue increases.