The PubGuru Data Privacy Report provides you with insights on the GDPR Consent Management Platform (CMP) running on your site. In this article, we'll give you a quick overview of the tool, how to use it, and what to do if you are struggling with low consent rates.
When logged into your PubGuru dashboard, click on Policy Reports > Data Privacy Report.
Choose the metric you'd like to view on the chart and choose the specific sub-metric for more granular data. The sub-metric choices and the table below will change based on the metric chosen. For example, choosing 'Pageviews' will also display pageview-related data on the table and in the sub-metrics dropdown.
Here's an example below:
Set the date range:
Export the report:
As you can see, gaining valuable insight into your GDRP consent rates according to multiple metrics is very easy with the Data Privacy Report!
What to do you when you are struggling with low consent rates or Popup CTR?
When a user is required to provide consent but refuses to do so, it negatively impacts revenue because no ads are served. Here are some tips that might help improve your Consent Rate or Popup CTR and increase your ad revenues:
#1 – Resolve site latency or page load issues that could delay CMP popup.
To do this, you can check out tools like:
-Publisher Ads Audits for Lighthouse – https://developers.google.com/publisher-ads-audits
-Web Vitals – https://web.dev/vitals/
-PubGuru Ad Inspector – http://bit.ly/PGadinspector
#2 – Customize your CMP.
You can experiment with different fonts and colors and also change the wording. For example, you can test with "I understand" instead of "Consent" for the button users need to click.
#3 – Test which format or style gets higher CTR.
In Google Funding Choices, for example, the format with 2 buttons might perform better than the 3-button format. Testing different styles and layouts can help you find the sweet spot for maximizing user consent rates.
Conclusion
The PubGuru Data Privacy report enables publishers to gain quick and valuable insight into their GDPR consent rates. With this information, you can troubleshoot and improve your consent rates to improve your ad revenue! Want to start using the Data Privacy report and gain access to the full suite of ad optimization features offered by PubGuru? Sign up for PubGuru here!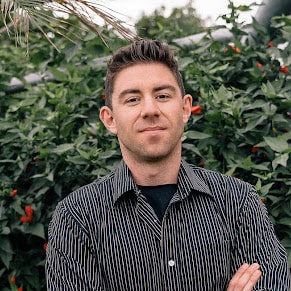 Kean Graham is the CEO and founder of MonetizeMore & a pioneer in the Adtech Industry. He is the resident expert in Ad Optimization, covering areas like Adsense Optimization,GAM Management, and third-party ad network partnerships. Kean believes in the supremacy of direct publisher deals and holistic optimization as keys to effective and consistent ad revenue increases.