This post was most recently updated on January 18th, 2023
Throughout the years, cookies have been the bread & butter of internet money and are the most popular method of acquiring user data online. Cookies give out a personalized browsing experience.
Since privacy issues online are a huge concern right now; with the introduction of laws like the EU's General Data Protection Regulation (GDPR) and ePrivacy, comes a greater need to create awareness among users about the data cookies contain.
Using cookies in online advertising has been around for several years now. They are used to track visitors and collect analytics data.
Since web servers do not naturally provide the ability to track users, cookies were created in order to make marketing analytics available to marketers, as well as to allow web users to save time by not having to repeat tasks over and over again.
For the enhancement of web privacy, Google recently announced that beginning in mid-2023 and ending in late 2023, it would eliminate third-party cookies from its Chrome browser.
As a publisher are you afraid that these changes will affect your ad campaign strategies as we move into a cookieless era?
This blog post examines the contrast between 1st-party cookies and 3rd-party cookies and how publishers can brace themselves for the eventual phase-out.
Cookies Explained
Cookies are what allow you as a blog owner to track online viewers. Cookies are the core of internet marketing strategies.
Technically, first-party cookies & third-party cookies are similar files. So what is the difference between them? It depends on how they are developed and used by sites.
What is a First-Party Cookie?
First-party cookies are developed by the host domain, the domain that the viewer visits.1st-party cookies are usually estimated to be positive for everybody involved in the browsing sessions. The session can be kept open to enhance User Experience.
First-party cookies allow the browser to store key pieces of user data, enabling it to recall credentials and user preferences.
They also share user data with e-commerce or online shopping brands, allowing them to retain or store items that users have added to cart (browsing history is stored as well).
Ever wondered why you keep seeing ads on social media for the items you have checked out on Amazon or other shopping portals? First-party cookies are the reason why this happens.
What is a Third-Party Cookie?
Third-party cookies are the cookies placed by a company on the viewer's device other than the one the viewer visits.
So, these are basically third-party associate websites. The main purpose of third-party cookies is to collect data and track users for online advertising. Services like real-time chatbots on websites are also allowed.
Third-party cookies get a bad rep surrounding the whole consumer privacy debate
3rd-party cookies are mainly used for the following purposes:
Ad Serving:
In order to deliver customized & relevant ads, we use third-party cookies. Advertisers are using them to decide how the ads will appear, ad duration, and the appropriate audience to show these ads to.
Then they gather and analyze metrics like CTRs, engagement rates, CPIs, etc for upcoming marketing strategy plans.
Cross-Site Tracking:
Cross-site tracking is the practice of acquiring online search history data from multiple sources detailing a user's activity.
Retargeting:
Visitors showing interest in services or products can be retargeted using search history data from their recent searches on multiple sites.
Second Party Cookies
The very unpopular Second-party cookies play a major role in online data acquisition. So what are they?
These cookies transfer first-party data from one party to another through a data partnership. 2nd-party cookies are the conduit used to boost conversion rates & influence better return on ad spend.
Even though second-party cookies are rarely talked about, it is becoming more popular now in the programmatic ad game for big companies to share their 1st party data with other sites of a similar niche.
The difference between First-Party Cookies and Third-Party Cookies
The following are the key differences:
Setting up the Cookie
The publisher can set up 1st-party cookies either through its web server or via javascript depending on the website.
Ad-tech servers (or any other third-party servers) can also stack up 3rd-party cookies on the website via code.
Cookie Availability
The domain that creates first-party cookies can access & track them Nevertheless, 3rd-party cookies can be accessed by any site that loads the 3rd-party server's code.
Browser Support & Blocking
Most of the browsers support 1st-party cookies. While first-party cookies can be switched off, it worsens the user experience & the site appears to be broken.
While these browsers do support 3rd-party cookies, many have turned the settings default to block them.
Third-Party Services that leave Cookies
Multiple 3rd-party service providers are leaving 3rd-party cookies in the user's browser.
Following are the key culprits:
Social Buttons
Ad-Retageting Services
Real-Time Chat Popups
Social Buttons
Third-party cookies are used by multiple social media plugins so that users are able to share content easily on platforms like Facebook, Reddit, etc.
These social media platforms where the 3rd-party cookies are originating from can later track every site that the user visits. All this information is utilized to serve interest-targeted ads to the prospect or site visitor to ultimately convert into a customer.
Privacy concerns are a major challenge with 3rd-party cookies because these cookies can easily identify site visitors even if they aren't logged in. This is done by spotting a user's cookies, device fingerprinting, deterministic matching, etc.
Ad-Retargeting Services
Retargeting is used throughout all channels like social media ads, emails, and display ads.
But what is it?
Ad retargeting is a marketing tactic that involves 3rd-party data tracking of the services & products a prospect has added to cart or checked out. They are later shown ads for those products.
All you need to do is place a 1 X 1 transparent pixel on your website. The pixel sends a request to the ad retargeting server once the site page loads.
A cookie is assigned to the user once the server returns the JavaScript code or requested info.
Real-Time Chat Popups
Just like social buttons, live chat popups work very similarly. Since the live chat popup can identify the user through 3rd-party cookies, it easily retains user identification details & browsing history. Eventually, once cookies are deleted, all data is removed.
Our Suggestions:
#1. Right now, we suggest you to continue to stay up-to-date with our blog about the latest news related to 3rd-party cookies & additional data privacy moves that can impact your website.
#2. If your ad campaigns and strategies rely on 3rd-party data only, please consider other alternatives as well. As you continue to scroll through our blog, start vetting our services that can help you better transition away from these cookies.
#3. Moreover, try revitalizing past strategies, like contextual advertising. Since 3rd-party data allows you to display ads straight in front of the audience who matches specific user profiles, contextual advertising lets you circulate pay-per-click ads on sites that are ranking for keywords that match your ads.
For instance, if you are selling coaching services, your PPC ads will show up on the coaching niche websites.
Wrap-Up
Users' privacy is becoming more and more contentious in these digital times.
Privacy, transparency, and control over how their data is used are top priorities for consumers.
The demand led Google to announce that its' Chrome browser would no longer support third-party cookies by 2023.
Related Read: https://www.monetizemore.com/blog/google-floc-explained/
Google is planning to launch what it has dubbed a "Privacy Sandbox" initiative with the aim of "maintaining a healthy, ad-supporting web while eliminating third-party cookies".
Although there has been little discussion concerning the Privacy Sandbox, Google has said that the feature allows publishers to continue serving ads even if users' personal data is reduced.
While the death of third-party cookies may come as a surprise to publishers, it has been a long time in the making.
Recently, privacy concerns have prompted governments worldwide to make policy changes.
EU GDPR regulations have stated that site users should now consent to the use of all cookie analytics every time they log in on the site.
According to this ruling, it is mandatory for EU websites to obtain explicit opt-in consent from users in order to load 3rd-party cookies on their browsers.
Recent stats show that less than 50% of publishers are prepared for the changes around 3rd-party data, so publishers need to consider alternative methods for tracking user behavior.
In order to continue delivering personalized advertising, publishers, advertisers, and agencies will need to pivot their marketing strategies.
Publishers who explore how to use first-party and transactional data to monetize their sites can continue to do so if they are able to see results.
If you are new here and still rely on third-party cookies for your monetization efforts, we can help.
With more than 11 years of experience using the best strategies to deliver customized and legit ads. Get started today with MonetizeMore and let's get the ball rollin' in your court.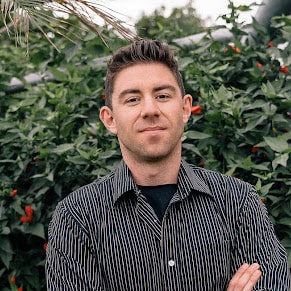 Kean Graham is the CEO and founder of MonetizeMore & a pioneer in the Adtech Industry. He is the resident expert in Ad Optimization, covering areas like Adsense Optimization,GAM Management, and third-party ad network partnerships. Kean believes in the supremacy of direct publisher deals and holistic optimization as keys to effective and consistent ad revenue increases.