This post was most recently updated on November 24th, 2020
Google Analytics is flexible enough to allow connecting your Adsense campaigns into your analytics account. This means you'll have greater insight into which campaigns (and strategies) are working for you. This also allows for better measurement of growth and performance of your Adsense account over time.
Related Read: How to Track Demographic Data on Google Analytics for Better Ad Targeting
Before mining this treasure trove of Adsense insights, you first need to link your Adsense to your analytics account.
Here's how to connect AdSense to Analytics
Before you start the linking process, make sure you're using a Google Account AdSense login that has both Administrator access to your AdSense account and Administrator access to your Analytics account.
If you're trying to link a new account and either your Google Analytics account or your Google AdSense account is now closed, then you'll need to re-open the closed account and remove the link before you can link to another account.
Important: Keep in mind that you can only link one AdSense account to one Analytics account.
Click the gear icon and select Settings from the drop-down list.
In the sidebar, select Access and authorization, then click Google Analytics integration.
On the "Google Analytics integration" page, click Link next to the Analytics account that you want to link to your AdSense account. A new window opens and you're taken to your Analytics account.
In Analytics, click Link Accounts.
In the dialog that appears, specify your primary Analytics property and Analytics views, then click Continue.
Your primary and secondary Analytics properties are listed under the AdSense tab, and your AdSense and Analytics accounts are now linked.
Please allow at least 24 hours for the data to populate in your reports. If you're having trouble linking your accounts, check our linking AdSense and Analytics accounts FAQs.
Important: Once you've linked your AdSense and Analytics accounts, your next step is to set up the code you'll need to track your AdSense sites in Analytics.
Source: Link an AdSense account to an Analytics account
How to get started with finding AdSense data
As powerful as this implementation can be, asking the right questions can help you gain more knowledge about your website performance versus your Adsense growth.
Getting Adsense into Google Analytics will shed some light on these important questions to ask:
Source: https://adsense.blogspot.nl/2012/11/uncover-trends-and-adsense-insights.html
Imagine if you can further improve your site to benefit Adsense. Imagine the revenue it can bring you simply because you have dug into the data and answered the most relevant optimization questions.
Are you ready to take your AdSense ad revenue to the next level? Learn the same techniques we use to optimize ad inventory for our publisher partners with PubGuru University. Enroll today!
---
Related Reads: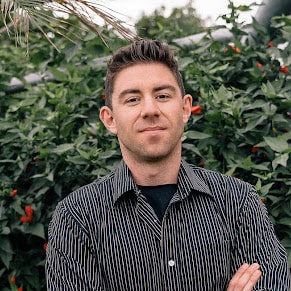 Kean Graham is the CEO and founder of MonetizeMore & a pioneer in the Adtech Industry. He is the resident expert in Ad Optimization, covering areas like Adsense Optimization,GAM Management, and third-party ad network partnerships. Kean believes in the supremacy of direct publisher deals and holistic optimization as keys to effective and consistent ad revenue increases.