This post was most recently updated on August 23rd, 2019
Maximizing your click-through rate is one of the best ways to increase your ad revenue. You could have healthy CPCs, but if no one's clicking through your AdSense ads, then your ad revenue is dead in the water.
For publishers who want to maximize their AdSense revenue, there's a new Wordpress plugin called FastSense. FastSense has been featured on WSODailyDigest.com, a leading website that specializes in reviewing WSOs, plugins and how-to guides, and it was recently launched on the Warrior Forum (a popular ad monetization forum) as a Warrior Special Offer (WSO). It's now available to the public as a digital download.
While healthy skepticism is important when trying out optimization tools, so is a boundless sense of curiosity and experimentation. You'll probably never increase your ad revenue if you keep doing the same thing over and over again.
This Wordpress plugin works independently on any site that runs ads. The one stipulation: you need to have a certain type of content on your site for the plugin to work properly. If you do decide to use this plugin (hey, worth a shot, right?) then you should read the manual.
How does it work?
How does FastSense increase your CTR? It's not magic; it's an intricately-tuned plugin engine that works by focusing on a particular type of content that appeals to visitors and helps place ads in places that will optimize CTRs (and thus revenue). If a publisher reads the included guide and sets up the plugin, then they'll have a set of guiding principles that will help increase CTR dramatically.
The FastSense system doesn't require any investment in content writing, and it isn't time-consuming. Its creator claims that the setup process only requires publishers like you to implement one simple SEO solution.
This plugin doesn't require any maintenance after the site has been set up to keep CTRs high. Even small sites with minimal traffic can make more money daily using this plugin — its developer claims that users' CTRs increase by an average of 12%. That adds up to real money over time!
Who should use this tool?
Sure, this tool isn't for everyone. But no tool is. We suggest you try this tool and other monetization tools to increase your ad impression rate, CTR, and CPMs. There's no magic bullet, but the right combination of tools, insight, and professional experience can help you can increase your ad revenue.
But just remember: it's simple math. Increase your CPMs and CTRs, and you'll increase your revenue over time. It takes time, yes, but it's the only tried-and-true strategy that will actually help you increase your ad revenue.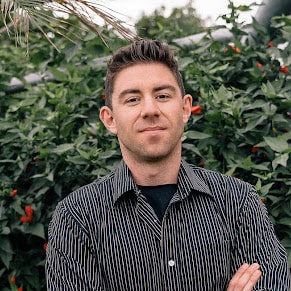 Kean Graham is the CEO and founder of MonetizeMore & a pioneer in the Adtech Industry. He is the resident expert in Ad Optimization, covering areas like Adsense Optimization,GAM Management, and third-party ad network partnerships. Kean believes in the supremacy of direct publisher deals and holistic optimization as keys to effective and consistent ad revenue increases.