This post was most recently updated on July 5th, 2022
Becoming a YouTube partner can be an incredibly lucrative addition to your monetization streams. If you're a YouTube partner, then you can monetize the videos on your YouTube channel using advertisements, paid subscriptions, merchandise, and other monetization tools. If you have a popular YouTube channel — or even if you just want to build a YouTube leg to your content strategy — this can be a great way to monetize your audience in new and diverse ways. As we've written about before, one of the best ways to increase your total monetization levels is to diversify your income streams.
The YouTube Partner Program also provides advanced tracking and analytics tools, so you can learn what videos are performing when people click away from them, and how you can improve them. And since the Partner Program comes with a non-exclusive agreement, you're allowed to monetize your videos elsewhere in addition to YouTube.
In the past, we've been asked about what it takes to become a YouTube partner. There are preconceptions floating out there that it's an exclusive program or that you have to have a certain number of subscribers to your YouTube channel to be added to the program. While we are unsure why there are these misconceptions floating around, we want to clear up this myth: it's not that difficult to get accepted to the YouTube Partner Program. Now, to be clear, they don't let just anyone in. But it certainly isn't a rarified group of channels with millions of subscribers that get invited to the program, either.
In fact, you can join the program manually. Here's how:
Who can join?
So who can join the YouTube Partner Program? Any channel that meets the following criteria:
Has a YouTube account in good standing that hasn't had monetization features disabled in the past.
Consistently uploads original, quality content. This point is more subjective, but just make sure your videos are providing your users with value. Google wants to make sure they're advertiser-friendly.
Uploads video content that complies with the YouTube Terms and Community Guidelines.
Enabling YouTube video monetization
You'll also need to make sure that monetization features are enabled in your country. To see if you're eligible, go to the Monetization tab in your account settings and click Enable My Account. You'll have to submit and review a few things before you can click "Accept". Once you've accepted the agreement, that's it! Monetize your first video by clicking "Edit" on the video, then clicking the "Edit" or "$" next to your video, clicking "Monetization", selecting the ad formats you want to enable on your video, and then clicking "Save changes".
Each video you monetize needs to be reviewed before it can be monetized. As part of the standard review process, don't be surprised if YouTube asks for verification that the video you've uploaded is, in fact, your own video to upload.
That's it! You'll get paid through your AdSense account (once you've linked it to your YouTube account, of course), and you can get paid as soon as you meet your local thresholds.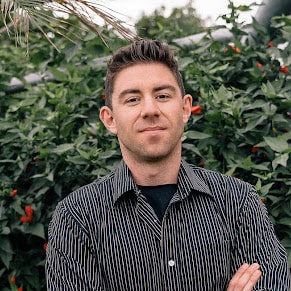 Kean Graham is the CEO and founder of MonetizeMore & a pioneer in the Adtech Industry. He is the resident expert in Ad Optimization, covering areas like Adsense Optimization,GAM Management, and third-party ad network partnerships. Kean believes in the supremacy of direct publisher deals and holistic optimization as keys to effective and consistent ad revenue increases.