This post was most recently updated on February 3rd, 2023
Google is constantly updating its algorithm and, more recently, even updated the Google Search Console. In this post, we'll highlight some of the ways publishers can use the Google Search Console to improve their search performance, fix issues, and increase traffic. The Google Search Console helps webmasters to control their websites and perform website optimization tasks. Keep in mind that you need to sign up and add your website to the Google Search Console to use it. You can find out how to do that here.
Here are some of the most important ones to consider:
1. Website performance
The Google Search Console lets you review your traffic analytics data by comparing the current data to the previous periods. You can find this information in your performance report. The performance report is the report that provides the website owner with a few essential metrics such as total clicks, impressions, CTR, and keyword rankings.
There are almost endless techniques that you can utilize to optimize your traffic through this report. Here are some quick examples for you to consider:
-Discover which keywords are driving the most traffic and optimize them for better rankings and more traffic
-Discover which keywords are ranking on page two and then optimize them to gain page one rankings and increase traffic
-Figure out which pages are receiving low CTR rates and optimize titles as well as meta descriptions for better click-through rates
-Discover which platforms are driving the most traffic per page and optimize accordingly
-And much more.
2. Links
In this report, you will be able to get more information on the external and internal links on your website. It will show you the number of backlinks you have acquired from external sites or the list of your first linked pages. It also contains top link domains, top linked pages top linked text, and the pages that are related to your website!
You can use these reports to discover which website has been linking to you, and build a relationship with them for future collaborations or even just to see who is linking to you. Furthermore, if you have more SEO experience, you can use it to discover spammy backlinks and later then use the disavow tool to remove them from your link profile. However, it's always best to have someone who has the experience to do this for you as you could potentially end up disavowing links that help in your SEO rankings and then loose rankings and traffic thereof.
3. Index coverage
You can use the index coverage report to get an accurate picture of the indexing state of all your URLs in Google. It also shows the index status of the pages that Google tried to crawl on your website for indexing but did not index. Again, there are many ways to use this report to your advantage. Think of it this way, unless a page on your website is indexed in Google, it won't be able to receive organic traffic from Google (unless you specifically don't want it to).
You can use this report to discover pages that aren't indexed or had some kind of error on them and fix those pages. It could mean having server issues and pages not resolving correctly or having low-quality content that Google does not want to index (unless improved and fixed). Either way, it could be costing you traffic, and the more traffic you lose, the more ad revenue you lose.
Once you updated the page, submit it to Google, and you should get it indexed correctly.
4. AMP Status Report
The AMP status report helps you fix any error that is preventing AMP pages from appearing in the Google Search results and will show all the AMP pages with issues. The AMP report might not be relevant to all publishers as not everyone has AMP on their site. However, it is useful to correct these errors as they might be hurting user experience on your site or influencing the search performance of your AMP pages in Google.
5. Mobile Usage
Most users browse via mobile, so having your website optimized for mobile users is critical. The mobile usability report will show all the pages on your site that are having problems with the usability factor when viewing on your mobile devices. These mobile errors are often easy to fix, but some times will require professional help from a developer. Either way, having a good mobile user experience will help improve your ad revenue and even Google rankings.
Conclusion
The Google Search Console is a great tool used by novices and experts alike. Be sure to include it on your publisher arsenal, and you will be well on your way to increase search traffic and, ultimately, ad revenue!
---
Thanks to Faiz Varghese, a social media marketer at the TechWyse SEO agency in Canada, for his help in creating this blog post!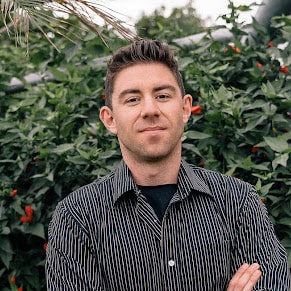 Kean Graham is the CEO and founder of MonetizeMore & a pioneer in the Adtech Industry. He is the resident expert in Ad Optimization, covering areas like Adsense Optimization,GAM Management, and third-party ad network partnerships. Kean believes in the supremacy of direct publisher deals and holistic optimization as keys to effective and consistent ad revenue increases.