Entre el 31 de enero y el 3 de febrero de 2021, muchos editores notaron una afluencia de tráfico de bots de spam en sus cuentas de Google Analytics. Podría verse así:
Como puede ver en la imagen de arriba, hubo un pico de tráfico de más de 5,000 el domingo 31 de enero de 2021, para una página llamada bottraffic.live. De hecho, esta página no existe. Al buscar bottraffic.live, se le dirigirá a un sitio web que vende tráfico. Es una forma inteligente de conseguir una tracción rápida y posiblemente publicidad gratuita.
Si el tráfico enviado fue con intención fraudulenta, nadie lo sabe. Sin embargo, como con cualquier tipo de tráfico fraudulento, spam, bot o inválido, puede poner a los editores que monetizan sus sitios y aplicaciones en un riesgo significativo.
Si utiliza AdSense, Google Ad Exchange o cualquier otra red de anuncios para monetizar su inventario publicitario, proteger sus cuentas de anuncio del tráfico inválido es fundamental. Si Google se da cuenta de que su sitio recibe mucho tráfico inválido, primero tendrá una retención de ingresos, lo que significa que terminará perdiendo ingresos por publicidad.
Para empeorar las cosas, los ingresos publicitarios que ha perdido podrían haberse obtenido a través de fuentes de tráfico legítimas. Si las cosas se ponen realmente mal, lo cual es posible si no toma las medidas necesarias para protegerse adecuadamente, puede ser expulsado de las redes publicitarias de Google como AdSense.
Recuperar su cuenta de AdSense después es casi imposible. Aunque puede haber algunas soluciones, sin duda perderá una tonelada de ingresos publicitarios y tendrá que pasar por muchos obstáculos para salvar su negocio.
¿Por Qué No Solo Filtrar El Tráfico En Google Analytics?
Puede leer otros artículos sobre este evento de tráfico de bot y ver cómo le muestran cómo filtrar el tráfico de Google Analytics. Eso puede sonar muy bien al principio hasta que se dé cuenta de lo que realmente significa filtrar el tráfico. Simplemente significa eliminarlo de la vista de su cuenta de Google Analytics.
No significa que el bot o el tráfico fraudulento desaparezca de repente y que ahora esté a salvo de los efectos del tráfico inválido.
Muchos editores se pierden esto. El tráfico inválido es un gran problema para la industria de la publicidad digital. Google y otras redes publicitarias tienen una sólida postura negativa en su contra. Lo que tiene sentido, ya que necesitan buenos anunciantes para mantener sus redes publicitarias. Si el anunciante sigue recibiendo bots que hacen clic en sus anuncios y no generan conversiones o clientes reales, ¿por qué anunciaría con ellos?
¿Qué hacer y cómo protegerse del tráfico fraudulento?
Ahora que comprende el panorama general, le presentamos Traffic Cop. Esta es la solución de detección y protección de tráfico inválido de MonetizeMore, que nos ganó el premio a la innovación de Google 2020.
Utiliza machine learning y algoritmos de huellas digitales para detectar tráfico inválido y evitar que se muestren sus anuncios. Lo que hace que nuestra solución sea tan única y exitosa es que evita que el tráfico de bots haga clic en sus anuncios.
De esta manera, minimiza en gran medida el riesgo de recibir retención de ingresos y evita que sus cuentas de anuncios sean bloqueadas. ¿Está listo para detener el tráfico inválido y proteger permanentemente sus cuentas? ¡Regístrese en Traffic Cop hoy!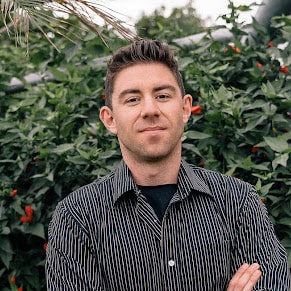 Kean Graham is the CEO and founder of MonetizeMore & a pioneer in the Adtech Industry. He is the resident expert in Ad Optimization, covering areas like Adsense Optimization,GAM Management, and third-party ad network partnerships. Kean believes in the supremacy of direct publisher deals and holistic optimization as keys to effective and consistent ad revenue increases.