This post was most recently updated on August 22nd, 2019
Dynamic is an American eCPM advertising ad network that has been operating since 2007. They affiliate with Exit Junction and they pioneered the Secondary Search Market which allows for ads to be targeted that depend on what has been typed into the search engine.
Interface – 3/5
In terms of setup, manual code insertion is required however; Dynamic Oxygen ads offer a WordPress plugin which makes the whole process simpler and easier. Installation requires only one step for WordPress and Blogger and offers simple instructions for any other platforms.  If this is new to you, there's no need to stress over installing ads as minimal skills are required for you to install the ads. Essentially, installation may be user friendly but it's solely up to you. Customization of ads is also pretty user friendly; the control tools for publishers are okay. Also, statistics are updated every 24 hours. The interface is pretty rudimentary but has decent load times.
Performance – 2.5/5
In terms of traffic, Dynamic Oxygen recognizes traffic from every country and accepts non-English websites which is definitely not common. In terms of targeting technology, they use a tool called "DO Optimizer". This targets ads according to the keyword that users search on a search engine then entered the relevant site with. The information that is gained is then used to entice advertisers and also provide to publishers with targeted advertising campaigns. The eCPM rates are okay, not amazing nor horrible.
Features – 3/5
Think of the most annoying ads that exist and you will find that Dynamic Oxygen offers those ads. Of course, they offer a variety of ads but knowing that they offer some of the most obtrusive ads in existence makes users think twice about visiting a website that uses Dynamic Oxygen. To be more specific, the ad types that are offered are as follows: cursor ads (yes those oh so wonderful ads that follow your cursor wherever it may go), anchor ads, floating ads, exit-traffic ads, pop-unders, pop-ups, sky ads, interstitial ads, message ads, and layer ads. All the ads offered are floating and don't take up any space on the actual website so they can be used alongside in-text or traditional banner ads. These ads can make you money if you don't mind pissing off users and you don't care about repeated traffic. Then again, DO ads are not shown to repeated visitors but your users may not know that. You may view ad demos of Dynamic Oxygen and ExitJunction on their respective websites.
Service – 3.5/5
If you are pulling your hair out or merely have a few questions, phone and email support are offered. ExitJunction offers a support ticket system and both the Dynamic Oxygen and ExitJunction offer FAQ's you may refer to.  Unfortunately, you do not seem to be assigned an ad representative. While there are a few options to choose from, none of them beats being able to talk to an ad rep.
Reliability – 3.5/5
You have three options in terms of payment methods: PayPal, wire transfer or cheque. The minimum payout is $50, if your account balance has not reached that amount, the balance will then roll over to the next month. The payment schedule is on a Net 45 basis, basically, you are paid 45 days after the month you are being paid for. Also, only search engine traffic is considered profitable traffic. On a positive note, Dynamic Oxygen does have a reputation for paying on time. Dynamic Oxygen's interface can be unreliable at times but we haven't experienced downtimes longer than a day. Ad impression and ad revenue discrepancies can be big but are usually not too substantial.
Overall – 3/5

Depending on how you look at it, Dynamic Oxygen's low requirements for acceptance could be a good thing or a bad thing. As long as your website works don't have broken links or has illegal material then you should be good to go. There are quite a few types of ads that Dynamic Oxygen could be a deal-breaker for some people but if those ads don't bother you then Dynamic Oxygen may be worth considering.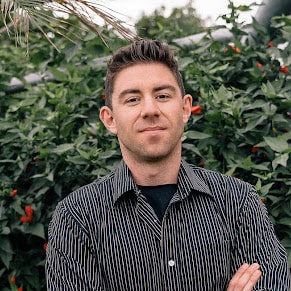 Kean Graham is the CEO and founder of MonetizeMore & a pioneer in the Adtech Industry. He is the resident expert in Ad Optimization, covering areas like Adsense Optimization,GAM Management, and third-party ad network partnerships. Kean believes in the supremacy of direct publisher deals and holistic optimization as keys to effective and consistent ad revenue increases.