This post was most recently updated on July 14th, 2023
Advertising technology like demand-side and supply-side platforms make programmatic advertising possible and simplify the process of buying and selling display, video, and mobile ads. However, these are two platforms with distinct differences, which are important for you to understand.
Read the rest of this article to discover the difference between demand-side platforms and supply-side platforms and how they work to automate transactions between publishers and advertisers.
What is a DSP or Demand Side Platform?
A demand-side marketing platform or DSP is a piece of software designed to help advertisers and agencies buy digital ad inventory across various publisher websites. The software simplifies and automates the entire process and helps buyers get the best ad impressions using data to target their ideal audiences while cutting variable expenses associated with traditional methods of advertising.
A DSP platform works by searching through and identifying available ad inventory according to parameters set by advertisers. It also takes into account any previous browsing behaviors and other ads that consumers may have viewed previously.
Examples of Demand-Side Platforms
Marketers can manage their business's paid ads through individual ad managers like Facebook Ads or Google Ads, or they can use DSPs like the ones listed below to automate the purchase and management of online ads.
Google Marketing Platform
Facebook Ads Manager
MediaMath
Amazon (AAP)
Knorex
Basis Technologies
Smadex
Jampp
TubeMogul
Choozle
Rocket Fuel
Benefits of Demand-Side Platforms to Publishers and Advertisers
Essentially, DSPs are used to provide access to digital ad inventory, and ultimately, these platforms help advertisers buy more ads at lower prices and in a more efficient way.
One of the biggest benefits of DSPs is that agencies and advertisers don't have to spend countless hours contacting multiple publishers to try and negotiate deals manually.
This type of platform also makes it easy to target audiences according to various demographics, including gender, age, income level, location, etc.
One thing that is important though before you opt to use these in your organization, make sure you have established a clear privacy policy.  Often times these platforms work by storing visitor data or using pixels/cookies and you want to make sure this is clarified in your disclosures to avoid any legal issues.
What are Supply-Side Platforms/SSPs (What is SSP)?
Supply-side marketing platforms are ad tech platforms that handle the supply of ads. They are an effective means of offering up the ad inventory of multiple publishers in one environment.
This type of platform is predominantly used by digital ad publishers to sell their inventory at set price ranges through the use of online auctions. Publishers connect their ad inventory to the SSP, allowing them to auction unsold inventory to multiple DSPs.
The image below depicts the relationship between a DSP and SSP:
An SSP allows publishers to automate the sale of ad space on their websites with the goal of maximizing the price of ads for sale without the need for human involvement.
Examples of Supply-Side Platforms
There are many different SSPs that can be categorized by different factors, such as their cost, ad formats, user experience (UX), reporting capabilities, data synchronization, and integration options, and the ability to set up private deals.
Some of the most popular SSPs include: 
Pubmatic
OpenX
Amazon Publisher Services
Verizon Media
Rubicon
FreeWheel
Index Exchange
TripleLift
Many of the leading SSP platforms are designed to easily integrate with leading website builders to ensure that publishers and advertisers can mutually profit from site users who opt to click into a display ad and make a purchase.
Benefits of Supply-Side Platforms to Publishers and Advertisers
The major benefit of supply-side platforms is that they allow publishers to auction off a part of their inventory easily. They work with DSPs to evaluate advertisers and set rates and ranges for bids.
This way, it's easier to identify which inventory best fits a specific ad campaign.
With this platform, publishers can filter ad placements to fit the requirements of advertisers, considering criteria such as rich media formats, premium environments, and so on.
Some of the processes involved in Supply-Side Platforms include:
Header bidding where ad space is sold to DSP through exchanges
Finding ideal ads to connect to based on the auction criteria and advertiser's requirements
Providing relevant ads to audiences according to their geographical location
Streamlining the process of selling and delivering ads
Improving the latency of ads for enhancement of the overall real-time bidding process
Using Both Platforms for Maximum Benefits
As you can see, the main difference between the two platforms comes down to who "owns" it. And although there are many factors that differentiate demand-side and supply-side marketing platforms, the two can intersect so that both publishers and advertisers can reap the greatest benefits from these distinct programmatic advertising platforms.
Both of them work together to help optimize the buying and selling processes of digital ads. DSPs let advertisers place ads at efficient costs. SSPs allow publishers to sell ad inventory to the highest bidder (which is the exact opposite).
The transition that takes place between these platforms makes it possible for marketers to better understand their most responsive customers and audiences so they can connect with them online. Some also prefer using a virtual phone system to answer their questions and provide support when needed.
Conclusion
As this article has shown, DSPs and SSPs are opposite ends of the same programmatic process. SSPs are used by publishers needing to sell their ads, and DSPs are used by advertisers wanting to buy ad inventory.  They have distinct differences but it's possible to use both platforms to achieve the best results for both publishers and advertisers.
Now that you understand the difference between demand and supply-side platforms, are you ready to explore programmatic advertising with MonetizeMore? Learn more here.
BYLINE:
Ron Stefanski is an online entrepreneur, marketing professor, and founder of OneHourProfessor.com, which helps over 75,000 people each month create and grow their own online business.
You can also connect with him on YouTube or Linkedin.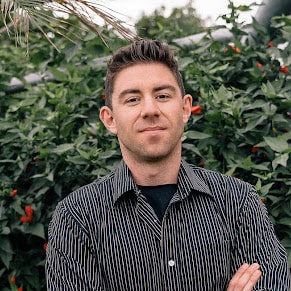 Kean Graham is the CEO and founder of MonetizeMore & a pioneer in the Adtech Industry. He is the resident expert in Ad Optimization, covering areas like Adsense Optimization,GAM Management, and third-party ad network partnerships. Kean believes in the supremacy of direct publisher deals and holistic optimization as keys to effective and consistent ad revenue increases.