This post was most recently updated on February 9th, 2021
Announcements
Upcoming Transition to the latest version of Inventory Controls
As we previously messaged, we will soon enable the latest version of Inventory Controls for all Ad Exchange publishers. Please reference our Ad Exchange help center for tips and training materials to make your transition a smooth one. We expect all Ad Exchange publishers to complete this transition by mid-August.
DFP Audience Segment Sharing (Applicable only to DFP Premium Publishers using DFP Audience)
If your DFP Premium network is DFP Audience enabled, you can now share your audience segments directly with Ad Exchange by linking your AdX account to DFP. This makes it easier to leverage your data in Ad Exchange and increases your monetization opportunities.
Please visit the Ad Exchange help center for more information.
Related Read: Doubleclick AdExchange: The Next Evolution
Doubleclick Ad Exchange Sell-Side API Changes
When your account transitions to Inventory Controls, you will no longer be able to use ad unit methods in the Ad Exchange Sell-Side API. These methods will return an error once you transition from our legacy Ad unit platform. To return information on rule-level reporting, please reference the Reporting methods of the API as documented on the Ad Exchange Seller REST API site.
Formats
Magazine-style Ads
Magazine-style ads are beautiful display ads that are created in real-time from the Google Display Network (GDN) text ads. Magazine ads are likely to provide increased fill rates in your image-only ad slots. This ad type can be a useful tool in providing demand for our recently launched premium ad sizes. To learn more about magazine-style ads, visit the Ad Exchange help center. To opt-out, please contact your Account Manager.
Anchor Ads Beta
Anchor ads are mobile web 320×50 ads that stay fixed at the bottom of a user's screen, even as the user scrolls up or down the page. The user can dismiss the ad by swiping the ad left or right. If you are interested in joining the Anchor ads Beta, please contact your Account Manager.
Now Available: Nielsen OCR and comScore vCE Ad Technologies
Buyers are increasingly asking for better audience verification methods, and to that end, we now support Nielsen OCR and comScore vCE ad technologies for AdX buyers and publishers. Publishers allowing these ad technologies are likely to realize increased fill rates and CPMs over time. For instructions on how to opt in to these new technologies, visit the Ad Exchange help center.
Reporting
Active View metrics in the Ad Exchange Query Tool
Active View data is now available in the Ad Exchange Query Tool. With Active View, Google's viewability solution, you can now see what percentage of your ad inventory is viewable by site, creative size, and virtually any combination of data. This information can be used to make decisions regarding the layout, content and ad placements on your properties. You can access this data by selecting the "Active View" metrics family in the Ad Exchange Query Tool.
For more information on this and other metrics in the Ad Exchange Query Tool, visit the Ad Exchange help center.
Advertiser domain dimension in the Ad Exchange Query Tool
You are now able to see information on the domains that correspond to advertisers that transact on your inventory. This feature provides you with more granular insights into advertisers and in particular subsidiaries part of larger holding companies. For example, Big Soda Pop Co. might map to a domain name of delicious.cola.com. This feature works best in tandem with Advertiser reporting.
You can access this data from the Ad Exchange Query Tool by selecting the "Advertiser domains" dimension. For more information on this and other dimensions in the Ad Exchange Query Tool, visit the Ad Exchange help center.
Related Read: What is the New Ad Exchange Query Tool?
Multi-currency support in Ad Exchange Query Tool To help you better understand how your ad inventory performs across all of the countries in which you operate, the Ad Exchange Query Tool now supports the ability to generate reports in the following currencies:
US Dollar
Australian Dollar
Brazilian Real
Canadian Dollar
Chinese Yuan
Euro
British Pound
Indonesian Rupiah
Japanese Yen
South Korean Won
New Zealand Dollar
Russian Ruble
Thai Baht
Learn more in the Ad Exchange help center.
Training
Launch of Publisher University Introducing Publisher University, your one-stop training destination for Ad Exchange. With a huge variety of regularly updated learning resources, there's never been a better time to brush up on your skills.
Certification: The Publisher University certification program enables you to review our engaging online courses and then demonstrate your knowledge of Ad Exchange by taking an online exam. Once you've passed, you'll obtain a printable certificate of completion.
Mix and Match: All Ad Exchange video tutorials are conveniently located in the "Mix and Match" section. Go ahead and choose the topics that are relevant to you.
What's New: In the "What's New" section, you can check out the latest feature releases and how to use them.
Learning Paths (Coming soon): If you're not sure where to start, there's a section where we will be able to suggest a learning path for you and help you explore the training options available!
MonetizeMore helps publishers get the full benefit of Doubleclick AdExchange by expertly managing and optimizing their Google ads and other third-party ad inventory. If you need help in getting into AdExchange (premium version of Adsense), or would like to outsource DFP optimization of your ads, get in touch with us here, or sign-up to AdExchange.
---
Related Reads:
Source/taken from: https://support.google.com/adxseller/answer/160071?hl=en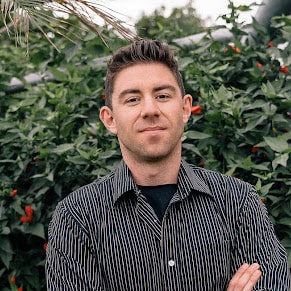 Kean Graham is the CEO and founder of MonetizeMore & a pioneer in the Adtech Industry. He is the resident expert in Ad Optimization, covering areas like Adsense Optimization,GAM Management, and third-party ad network partnerships. Kean believes in the supremacy of direct publisher deals and holistic optimization as keys to effective and consistent ad revenue increases.