This post was most recently updated on September 22nd, 2021
So you have a mobile app, but how do you monetize your app and make it known to users? The core foundation of a successful app is user acquisition and monetization strategy. Addressing users' needs and keeping them engaged while maximizing revenues would be the main drivers for your business. Know the do's and don'ts in-app monetization campaign:
Don'ts
1) Don't eliminate a planned user-acquisition campaign
One biggest mistake you can make is to assume that users will find your app organically. With millions of apps to choose from, that sounds unrealistic. User acquisition campaign is an integral part of a business if you seriously want it to grow. The big problem to address is: how will people find your app? A certain study from In Tune Research shows that there are 1.5 additional organic installs earned through paid acquisition.
2) Don't launch your app too early nor too late
Simple: do it right on time. An app is a 'never finished' media that needs continuous innovation in order to keep traction. If you launch too late, other competitors could have acquired your target users already. Be very sensitive to your users' needs and keep pushing updates to your app for them to keep using it.
What if you launch too soon? Question is, do you like eating bread that's half-baked? Check out below To Do's.
3) Don't set out without a clear monetization strategy
You could be the next giant (i.e. Facebook, Instagram, Twitter) – but that's a one-in-a-million chance of becoming one. Always have a clear monetization strategy when you want to build the business.
Related Read: App Monetization: First 30 Days Crucial for User Engagement

4) Don't monetize without knowing the rules of the game (i.e AdMob Policy)
Avoid getting your app banned or suspended just because you don't abide by the rules. Please know the guidelines. Could not stress enough on this.
Do's
1) Ensure your app is market-ready
A few items that should be in place prior to starting your paid user-acquisition campaign:
App is free of bugs
App analytics are integrated and are perfectly functional
Ensure quality of landing page, app store categorization, app store search visibility
2) Find out your optimal campaign launch time
When you think you're ready to publish your app, make time for a few final checks. Your checklist could be extensive. Example below:
Developer profile
Store listing ready
App pricing set
Guidelines met
The list can go on. Also, consider the season or timing. For instance, an app with a Marvel character could be launched when the movie is being talked about or popular.
3) Do establish your ASO (App Store Optimization) plan
You will have to take your app to the retailer shelves and tell people where and/or how to find them. App store optimization could be a great help to be discovered but in order to get significant traction, marketing your app is a must.
Avenues to market your app could be tech bloggers, press releases, and word of mouth.
4) Do decide on the level of ROI you need before monetizing
Should you monetize on CPC, CPM or CPI basis? That would depend on a number of factors. Determine KPI's (key performance indicators) of LTV (future lifetime value) — how engaged are your users? How much time do they spend on your app? How much money do they spend on the app?
5) Do set your monetization tactics first: Ad Formats, Transparency, Monetization Partners (i.e. MonetizeMore)
Always put 'user experience' a priority. Don't overwhelm your users with too much ad banners and pop-ups. It is also important to remain transparent with your monetization partner regarding your users' profile, behavior, demographics, etc — all the key factors to finding the best optimization strategy for maximum CPM performance.
6) Do start small and grow from there
Do a soft launch in order to minimize risk in case something doesn't work. Don't complete the app with all the features when you release it. Start with the core proposition and analyze how the users react. Listen to what they have to say.
So what if your app does not succeed? Come up with more app ideas! It's just like releasing a music single that you won't know which song would make it.
Conclusion
Good news! MonetizeMore can now cater to in-app advertising offered by Google. MonetizeMore has been exclusively invited in the In-App Beta Program of Google for App Monetization.
We are now welcoming app developers and publishers to sign-up via MonetizeMore in order to get maximum ROI from Google ads. To reach us, contact: support@monetizemore.com
Sign up for a Premium account at MonetizeMore today!
---
Related Read: Mobile Roundup: App and Mobile Insights & Stats Q2 of 2015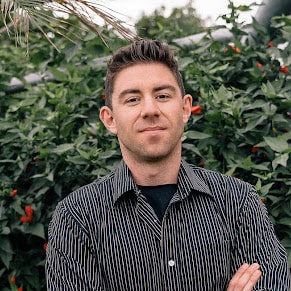 Kean Graham is the CEO and founder of MonetizeMore & a pioneer in the Adtech Industry. He is the resident expert in Ad Optimization, covering areas like Adsense Optimization,GAM Management, and third-party ad network partnerships. Kean believes in the supremacy of direct publisher deals and holistic optimization as keys to effective and consistent ad revenue increases.