La discrepancia entre redes de anuncios es una discrepancia de datos entre editores y anunciantes. Esto depende de muchos factores: interacción del usuario, tiempo de carga de la página, uso de bloqueadores de anuncios, proveedores externos y diferencia horaria.
¿Por qué es importante monitorear las discrepancias?
Es importante estar al tanto de las posibles discrepancias en las impresiones de anuncios. Aunque los números no siempre se alinean perfectamente, una discrepancia en las impresiones contadas afectará los ingresos. O está perdiendo ingresos adicionales o está contando en exceso los ingresos que podrían recuperarse.
¿Cómo comprobar las discrepancias?
Si la discrepancia entre los dos puntos de datos es inferior al 5-10%, no tiene que preocuparse por nada. Sin embargo, si el porcentaje es superior al 20% o más, debe revisar y proporcionar una estructura sobre cómo encontrar y corregir las discrepancias, resolviendo esas discrepancias en 4 días.
¿Por qué 4 días? Según nuestro gurú interno de optimización de anuncios, el tráfico fluctúa por día y las diferencias de zona horaria pueden causar problemas entre las mediciones de un solo día. 4 días significa 2 días para notar la discrepancia inicial, entregar una corrección y 2 días más para confirmar que la corrección funcionó.
A continuación, se muestra un ejemplo de una red publicitaria en la que los datos de GAM vs. las redes de anuncios son valores atípicos.
¿Cómo esto afecta los ingresos de anuncios de los editores?
La discrepancia de anuncios afecta tanto a los editores como a los anunciantes. ¿Por qué? Porque los anunciantes pagan para mostrar sus anuncios, y eso está en juego. Sin embargo, al mismo tiempo, la discrepancia o el conflicto de incompatibilidad de datos puede arruinar la reputación y el valor de mercado de los editores. Los anunciantes pensarían que el editor está exagerando su inventario.
¿Qué hacer para resolver las discrepancias?
A continuación, le mostramos cómo calcular la discrepancia de impresiones:
Ahora que sabe cómo calcular la discrepancia de impresiones, analice las cifras y determine cuánto de ingresos está perdiendo antes de aprender a resolverlo.
Cree un informe de discrepancias: la forma más sencilla de supervisar las discrepancias con su socio de la red publicitaria es crear un informe diario, actualizado por ambas partes, para comparar los recuentos de impresiones de ambos extremos.
Con un informe simple, puede analizar las tendencias desde un punto de vista amplio para ver de qué días, unidades, tamaños y ubicaciones geográficas provienen. Es importante comprender completamente dónde se pierden las impresiones y crear una estrategia adecuada.
Si eres un editor de MonetizeMore, es muy fácil monitorear y analizar las discrepancias con PubGuru.
Conclusión
La conclusión es que las ganancias de sus anuncios no son definitivas hasta que llegan a su cuenta bancaria. Aun así, vemos que las ganancias retenidas se trasladarán a los meses siguientes. Los editores deben esperar al menos pequeños cambios a lo largo del tiempo.
Si tiene problemas con las discrepancias en los informes y no las comprende, deje que los expertos en operaciones publicitarias se encarguen de ello. ¡Regístrese en MonetizeMore hoy!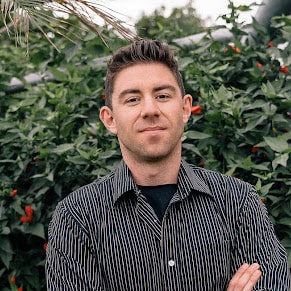 Kean Graham is the CEO and founder of MonetizeMore & a pioneer in the Adtech Industry. He is the resident expert in Ad Optimization, covering areas like Adsense Optimization,GAM Management, and third-party ad network partnerships. Kean believes in the supremacy of direct publisher deals and holistic optimization as keys to effective and consistent ad revenue increases.