This post was most recently updated on September 15th, 2021
Get updated when we publish the latest DFP Tutorial videos. Subscribe to our YouTube Channel.
Hello there, it's me, Megan! In today's Learn 2 Monetize More video tutorial we're going to teach you how to check your inventory in DFP. The objective of this lesson is to help you pull customized reports from your existing inventory in DFP.
Once you've input your inventory items in DFP, it logically follows you'll want to monitor them. Fortunately, DFP features a handy function that allows you to do just that. The Reports feature lets you run scheduled queries that will allow you to monitor many elements of your DFP inventory.
Are you ready? Let's begin!
The inventory forecast feature helps you confirm whether ad impressions are available before you book inventory in a line item. If the forecast confirms that ad inventory is available, you can move the forecast data into a line item in a new order or an existing order. With inventory forecasts, you can optimize your ad inventory and prevent overbooking or underselling.
The two most common reasons for checking available inventory are:
To ensure there's enough inventory available when creating a new line item, and/li>
To confirm a saved line item is slated to reach its goal; and if not, to determine what changes to settings or targeting could increase availability.
Check available inventory for a new line item:
1. In your DoubleClick for Publishers account, do one of the following:
Click the Delivery tab, then click Check inventory.
Manually create an order.
Manually create a line item.
2.  Enter your inventory sizes.
3.  Select the delivery type.
4.  Enter your flight dates.
5.  Next to "Quantity", select Max available if you don't have a specific impression or click goal in mind for the prospective line item.
Select Goal and enter the number of impressions or clicks you want.
6.  (Optional) Apply targeting criteria to your forecast.
7.  Click Check inventory.
8.  Click View contending line items to gauge the effect of booking the prospective line item it would have on booked line items, and vice versa.
9.  Click Criteria breakdown to see impression information for each value of each targeted criterion.
10.  Next to Matched for specific targeting criteria, you can click Forecast adjustment details to see how manual and historical adjustments affect your forecast.
11.  You can click Export forecast to export the details to a spreadsheet.
Need help optimizing your ad inventory? MonetizeMore is Google Certified Publisher Partner and can help you take your ad revenue to the next level! Sign up for a Professional account at MonetizeMore today!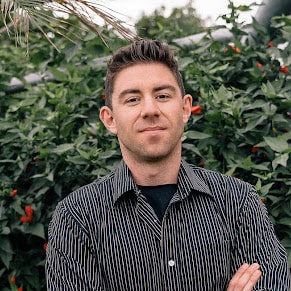 Kean Graham is the CEO and founder of MonetizeMore & a pioneer in the Adtech Industry. He is the resident expert in Ad Optimization, covering areas like Adsense Optimization,GAM Management, and third-party ad network partnerships. Kean believes in the supremacy of direct publisher deals and holistic optimization as keys to effective and consistent ad revenue increases.