My name is Mel, and I'm in Ad Ops managing a variety of premium publisher sites. Last March 2019, Sizmek, a large media buyer running on multiple ad platforms, filed for Chapter 11 bankruptcy.
For one publisher that I manage, an ad partner informed me that they would be deducting their May 2019 payout. The reason was to cover the period from December 2018 up to April 2019 that Sizmek failed to pay them. It was a substantial amount that our publisher partner could lose.
Although Sizmek's bankruptcy was declared a few months back, the ad partner only mentioned the deduction to us in May 2019.
Here's what I did to help out the publisher partner: 
I explained to the ad partner that it was an unfair proposition as there was no prior notice from them of the possible deductions. If they had informed us earlier, we could have made adjustments on our end or temporarily paused the campaign. They admitted that they have some lapses on their end also and agreed to fully compensate our publisher because they wanted to strengthen the relationship.
I worked closely with the publisher's finance team until the payment was received. Apart from discussing the process on how to recoup the lost revenue, the opportunity gave us time to assess the past months' performances as well.
We agreed on higher RPM rates, adjustments on geographical location and browser targeting, as well as the removal of frequency and daily impression capping, which enhanced their revenue performance.
It was a win-win for all of us, and the publisher partner was very happy about it. My favorite part about my job is the ability to turn negative situations like these into positives outcomes!
Conclusion
As you can see, Mel was able to help the publisher avoid a horrible situation that would have cost them many $$. In the process, she was even able to arrange higher RPM rates. This is just one case among countless others. If you want or ad ops team to help protect and maximize your ad earnings, sign up to MonetizeMore today!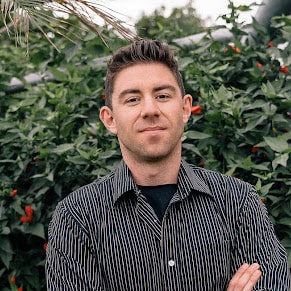 Kean Graham is the CEO and founder of MonetizeMore & a pioneer in the Adtech Industry. He is the resident expert in Ad Optimization, covering areas like Adsense Optimization,GAM Management, and third-party ad network partnerships. Kean believes in the supremacy of direct publisher deals and holistic optimization as keys to effective and consistent ad revenue increases.