My name is Rizwan, and it's my turn to share with an awesome story as part of our "day in the life of an Ad Ops professional" series. I work with publishers of all sizes, but these days I work closely with a site in the gaming vertical. Recently, the ad serving was disabled by Google for the publisher via Ad Exchange because of an ad placement policy violation.
It was a tense situation because around 60% of the publisher's revenue was generated through Google Ad Exchange. Our Ad Ops Teams are aware of all the Google publisher guidelines as we work with them day in and day out. On the other hand, if a publisher has to spot the issues and resolve it on his own, it could take a long time, or they might fail at getting it fixed.
As we have been dealing with publishers of all kinds, it was easy for us to spot the issues on the site and propose changes that would get them back on Ad Exchange quickly.
Want to learn how to be an Ad Ops Guru like Rizwan? PubGuru University: School of Adsense is available now!
Here's how I tackled it: 
I analyzed the site by considering the Google ads placement guide
I worked closely with the publisher to make the necessary changes to the ad layout on the site
I set a condition in Google Ad Manager to block Google ads being served on specific publisher pages that had the potential of getting flagged by Google
As a result, the ad serving was resumed within 10 days! Usually, Google does not resume the ad serving so quickly because it is difficult for the publishers to comprehend Google's guidelines regarding ad placements. They were so thankful that I helped them avoid Google penalties in the future and restored the revenue levels. This is what makes my day and what makes me proud to be an Ad Ops professional!
Conclusion
Rizwan was able to save a publisher for losing out on 60% of its total revenue. Policy violations are no joke. Worst case scenario: the publisher might not even have gotten their account reinstated and would have lost who knows how many ad dollars. Don't let the same happen to you! Are you struggling with policy violations on Google AdSense or Ad Exchange? Not sure how to get your account reinstated or want to make sure you're account is not at risk? Let MonetizeMore help as our ad optimize specialists are experts at handling policy issues and protecting publisher accounts. Sign up to MonetizeMore today!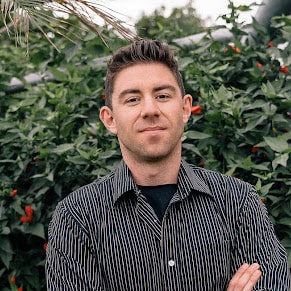 Kean Graham is the CEO and founder of MonetizeMore & a pioneer in the Adtech Industry. He is the resident expert in Ad Optimization, covering areas like Adsense Optimization,GAM Management, and third-party ad network partnerships. Kean believes in the supremacy of direct publisher deals and holistic optimization as keys to effective and consistent ad revenue increases.