My name is June, and I'm an Ad Ops professional at MonetizeMore. I manage publishers of all various sizes, and I'm currently working with a site that contains social, entertainment, and viral articles. The majority of our huge ad partners do not have much demand available in this geography, so we have to rely mostly on AdSense and Ad Exchange.
The publishers' use of dropdown menus, ad placements, shocking content, and images were also an issue in terms of compliance with Google Policies. Ad serving was disabled from a few articles, and the publisher was worried about losing revenues from their largest demand source. We then put together an action plan to help the publisher get their ad revenue strategy back on track.
Here's the revenue strategy we proposed:
Sent a detailed recommendation to change their ad placements
Audited and removed ad units with low viewability
Continuously signed up for additional advertising partners to add on the stack
Optimized AdSense and Ad Exchange line items
Disabled ad calls to specific ad units they don't want on pages
Make use of the technologies provided by MonetizeMore to analyze pages errors.
Encouraged publisher to use PubGuru DataGuard CMP for GDPR compliance
After working through these projects with the publisher, the overall performance slowly increased until Page RPM increased 70% compared to the previous months and about 60% lift reflected on their daily revenue as the weeks passed. Also, site speed improved.
Being in Ad Ops, it's a great feeling when you experience positive results with a project, so much so that the publisher trusts you enough to give you their other website properties to monetize as well!
Conclusion
As you can see, June was able to increase the publisher's revenue by implementing a detailed ad optimization plan and utilizing MonetizeMore technologies. As is often the case, the publisher was so impressed that they gave her access to additional websites to monetize as well.
Want to experience the same level of results? Let our ad optimization specialists craft a revenue strategy for your website and help you get on track to increasing your ad revenues! Sign up to MonetizeMore today!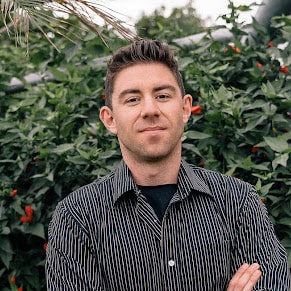 Kean Graham is the CEO and founder of MonetizeMore & a pioneer in the Adtech Industry. He is the resident expert in Ad Optimization, covering areas like Adsense Optimization,GAM Management, and third-party ad network partnerships. Kean believes in the supremacy of direct publisher deals and holistic optimization as keys to effective and consistent ad revenue increases.