This post was most recently updated on November 11th, 2019
My name is Jade, and I'm an Ad Optimization professional at MonetizeMore. I work with different types of publishers, and I'm currently handling a publisher from the Latin American region. His sites are focused on educational content and were using AdSense only with their ad inventory before partnering with us.
One limitation with handling Brazillian sites (90% of traffic comes from BR) is that most ad networks would prefer sites having Tier 1 traffic when it comes to using their Header Bid adapters. As a result, I had to experiment with different strategies to help increase the publisher's revenue and RPM, even with limited bid pressure in the ad stack.
Here are some strategies we played around with:
Provided the publisher with our ad placement recommendations
Tested running AdSense and Ad Exchange hardcoded ad units along with Google Ad Manager and Header Bidding tags
Switched ad unit sizes to compare which gave better performance
Adjusted Ad Exchange Unified Price Rules to find the right balance for each ad unit
Implemented MonetizeMore's very own traffic suppression technology Traffic Cop to analyze and block 100% of invalid traffic across all the publisher's sites
With continuous data monitoring, performance comparison, and thorough analysis, we have surpassed the publisher's previous earnings and increased his revenue by almost 300%! The publisher was ecstatic with the results that not only did he provide excellent feedback on working with MonetizeMore, but he also convinced his other publisher partners to hand over their sites to use for monetization.
Being part of Ad Ops gives you that feeling of fulfillment when you help publishers further increase their profits while giving them that peace of mind throughout the whole process. This is one of the reasons why I'm enjoying my job as an Ad Ops professional here at MonetizeMore.
Conclusion
Jade was able to increase the publisher's revenue by 300%, and the traffic was not even from a tier one country! As you can see, there is always some method or ad optimization technique you can use to improve your ad earnings.
Don't spend all your time trying to figure it out for yourself! Let our team of ad ops professionals do it for you! Sign up to MonetizeMore today!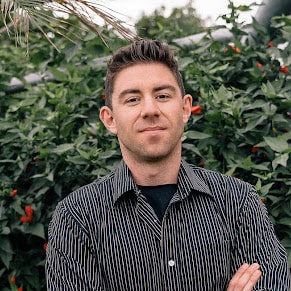 Kean Graham is the CEO and founder of MonetizeMore & a pioneer in the Adtech Industry. He is the resident expert in Ad Optimization, covering areas like Adsense Optimization,GAM Management, and third-party ad network partnerships. Kean believes in the supremacy of direct publisher deals and holistic optimization as keys to effective and consistent ad revenue increases.