Anuncio Fluido es un tamaño de anuncio nativo recomendado por Google. No tiene un tamaño definido y se ajusta automáticamente según las dimensiones de la demanda.
Permite flexibilidad en la personalización de un anuncio y funciona a la perfección con las tags programáticas receptivas.
Ha estado disponible en Ad Exchange durante algún tiempo y ha obtenido una alta cobertura y eCPM, lo que contribuye al rendimiento general de un sitio.
Cuándo agregar tamaños fluidos a Ad Exchange y anuncios gráficos
Cuando considere agregar formatos nativos para aumentar la demanda de inventario, agregar un tamaño de anuncio fluido definitivamente puede ayudar. Puede optar por utilizar sus bloques de anuncios existentes para la orientación o crear uno nuevo.
Si ha implementado y está publicando bloques de anuncios en la página, también deberá actualizar el código y el tamaño del anuncio fluido. Esta es una guía paso a paso para ayudarlo a configurar anuncios nativos en Google Ad Manager:
1) Vaya a Inventario> Bloques de anuncios> Configuración de bloques de anuncios> Tamaños> Agregar tamaño fluido
2) Cree estilos nativos
a) Vaya a Entrega> Nativo> Crear anuncio nativo
b) Seleccione cómo desea crear su anuncio nativo.
3) Agregue el nombre al anuncio de estilo nativo, seleccione la ruta y elija "fluido" para el tamaño. Haga clic en Continuar.
4) Seleccione sus configuraciones necesarias, o simplemente haga clic en 'Continuar' si no necesita ninguna.
5) Agregue segmentación y dale guardar.
6) En sus líneas de pedido de Ad Exchange, deberá agregar "Programática nativa" a los tamaños de su inventario.
7) Genere creativos automáticamente para cada línea de pedido de Ad Exchange.
8) Siga los pasos a continuación sobre cómo generar un informe y verificar el rendimiento:
a) Abra su cuenta de Google Ad Manager
b) Vaya a Informes> Todas las consultas> Nuevas consultas
c) Tipo de informe: Historial
e) Establezca las fechas de intervalo
f) Agregar dimensiones y métricas necesarias
g) Ejecutar informe.
Conclusión
Puede optar por comparar el rendimiento por tamaño, bloques de anuncios y estilos nativos, según el informe que necesite. Agregar más estilos nativos con tamaños de anuncios fluidos crea nuevas oportunidades en su inventario y puede ayudarlo a aumentar sus ingresos.
¿Necesita ayuda para configurar tamaños de anuncios fluidos, optimizar su inventario de anuncios, implementar ofertas de encabezado y más? MonetizeMore es un socio editorial certificado de Google, listo para ayudarlo a llevar sus ingresos publicitarios al siguiente nivel. Regístrese en MonetizeMore hoy.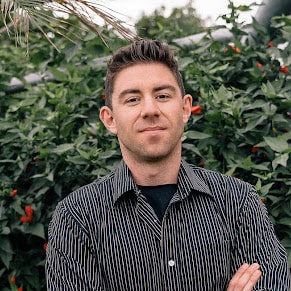 Kean Graham is the CEO and founder of MonetizeMore & a pioneer in the Adtech Industry. He is the resident expert in Ad Optimization, covering areas like Adsense Optimization,GAM Management, and third-party ad network partnerships. Kean believes in the supremacy of direct publisher deals and holistic optimization as keys to effective and consistent ad revenue increases.