This post was most recently updated on September 27th, 2019
Although many factors influence SEO rankings and organic traffic websites get from search engines, content remains a vital component of any SEO strategy. Content is at the core of any inbound marketing strategy and SEO is dependent on content.
The main focus of any publisher's SEO strategy should be high quality and relevant content that appeals to users and satisfies search intent. There are many ways to optimize your content to ensure you get the best search engine rankings possible. Some are more advanced than others.
For this guide, we're going to stick some basic content SEO tips. However, don't be fooled, even though these tips seem basic, they are essential to any content SEO campaign. So many publishers neglect even these basic principles, and as a result, they miss out on SEO rankings and who knows how many visitors that could have resulted in ad revenue.
Here are six steps to follow to optimize your content for SEO. P.S. we've recently updated the post and added one extra point that you definitely should take note of!
#1 – Before you even pick a pen or hit that keyboard – Keyword Research
Keyword research is the most critical aspect of any inbound marketing strategy. At its very core, keyword research helps you discover the search terms users use when searching via a search engine for a specific topic. With proper research, you will get a better idea of keyword volume, trends, competition, and more.
An excellent tool for keyword research is Ahrefs. Find out how to use Ahrefs for keyword research in the video below:
#2 – (LSI)Latent Semantic Keywords or related keywords
When you are researching keywords, you'll come across keywords related to the topics you write about. Create a list of these terms since they can help you cover the topic you are writing about in better depth and come up with additional topics to cover.
LSI or long-tail keywords often have very specific user intent, but also low competition, so they are great for generating additional search engine traffic.
This guide shows you an in-depth strategy on using long-tail keywords to drive traffic to your site: https://ahrefs.com/blog/long-tail-keywords
#3 – Title Tags
The title is the first thing people notice about your article in a search engine. An engaging title captures the attention of the users, thus increasing the chances of them clicking and visiting your website.
However, that's not the only reason why the title tag is important. Various SEO tests and case studies have shown that title tags and SEO title tags are critical Google ranking factors. With that in mind, keywords you are targeting should be included in the title and placed as close to the front of your title tag as possible.
Get more information on the best practices to follow regarding title tags in this guide from Moz.
#4 – Content structure
When writing content, there are many methods to follow. Consider your content as a knowledge bank where visitors come to get their questions answered. Firstly, you can draft the content by writing down the most important thoughts and decide the sub-heads using focus keywords.
After you have created the first draft, you can proceed by organizing and optimizing the content. Focus on serving users the highest quality content possible. Fix any grammar errors (Grammarly is great for helping with this), categorize content using the correct heading structure (H1, H2, H3), add bullet points, images, videos, links to sources, etc.
Although opinions widely differ when it comes to keyword density standards you need to follow, this on-page SEO guide from Matt Diggity is a great guideline.
#5 – Meta Description
The Meta description plays a vital role in this strategy. A Good meta description increases the chances of users clicking and visiting your website. The higher your CTR (click-through rate), the more users visit your site, which generally leads to more ad revenue.
Search engines display the first 150 – 166 characters of the description. It is advisable to keep it under that limit. Also, be sure to include the keywords you are targeting within your meta descriptions as well. If you are using WordPress, the Yoast SEO plugin is great for helping you set up meta descriptions without any additional coding.
#6 Content Quality
Many SEOs focus on superficial factors like word count and keyword density when it comes to producing content for search engines. It is important to remember that content is, at the end of the day, meant for human readers. When you create content that stands out, it increases engagement among your readers. Also, such content pieces attract a lot of links back to your website.
These are all factors that influence your search engine authority and ultimately your ranking on Google. We're not saying that keyword densities don't have a place in content optimization, just write for humans first.
Conclusion
High-quality content is no walk in the park. It takes a lot of time and effort to compile content pieces that users want to read and find useful. However, there are no shortcuts here. If your content isn't up to scratch users will quickly leave your site, referral traffic will plummet and most of all, you'll probably end up with poor SEO rankings.
Focusing on quality content will surely improve your SEO rankings and help establish your site as an authority in any industry!
Thanks to Tejas Shahakar, SEO and Content manager at Convomax Digital Marketing Agency for writing this post. His experience as a digital marketer includes working on SEO (on & off Page), PPC, social media, and content creation.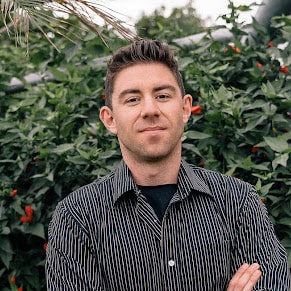 Kean Graham is the CEO and founder of MonetizeMore & a pioneer in the Adtech Industry. He is the resident expert in Ad Optimization, covering areas like Adsense Optimization,GAM Management, and third-party ad network partnerships. Kean believes in the supremacy of direct publisher deals and holistic optimization as keys to effective and consistent ad revenue increases.