This post was most recently updated on July 12th, 2019
In this video, we take a quick look at the CONSENT Act which is the proposed alternative to GDPR for the United States. Find out what this could mean for publishers and brands regarding data privacy and using the user data they collective if the bill gets passed.
Subscribe to our YouTube channel for more ad ops videos!
Video transcription
Publishers are wondering if the United States can expect similar regulations as the European Union and its GDPR privacy rules.
After Facebook's failure to protect user privacy and data, the CONSENT Act was introduced.
Which is also known as the Customer Online Notification for Stopping Edge-provider Network Transgressions Act (CONSENT Act).
The CONSENT Act refers to the following:
Publishers and any other entity collecting user data online will need to get consent from a user before using, selling or sharing the data.
They need to inform users exactly how data is used and when changes take effect, users need to be notified.
Examples of user data refer to that which ad sellers and buyers use to target an audience online and includes the following:
User browser history
Apps used
Geographical location
Some limitations may apply, and possibly exist to use user data such as names and email addresses without consent.
The FTC will decide which types of personally identifiable information will require consent from users.
If names and email addresses get excluded, companies will only need to notify users on how the data is used.
For publishers, advertisers, and companies like Facebook, ads can only be targeted to users who give proper consent.
Advertiser audiences could shrink, and brands targeting users from their sites and apps with ads would also need to get proper consent.
Publishers will not be able to prevent users from visiting their websites if they do not give consent according to the CONSENT Act.
The CONSENT Act is not a law yet. However, some speculate that with the latest Facebook debacle it could gain some momentum.
Keep in mind proposed online privacy laws introduced in 2011 and 2015 both failed to pass Congress.
Source: https://digiday.com/media/what-is-the-consent-act/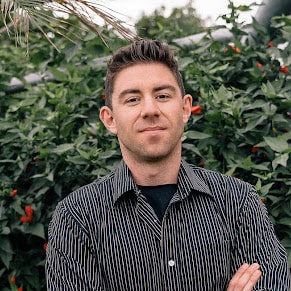 Kean Graham is the CEO and founder of MonetizeMore & a pioneer in the Adtech Industry. He is the resident expert in Ad Optimization, covering areas like Adsense Optimization,GAM Management, and third-party ad network partnerships. Kean believes in the supremacy of direct publisher deals and holistic optimization as keys to effective and consistent ad revenue increases.