Para los editores que se enfocan en el video como medio de tráfico, monetizar su contenido de manera efectiva siempre ha sido un desafío. Más recientemente, las transmisiones en vivo se han convertido en una herramienta popular para que los editores compartan su contenido en vivo con su audiencia.
Ahora es posible configurar anuncios para transmisiones en vivo o transmisiones de video lineales usando Google Ad Manager. En este tutorial, repasaremos los detalles y te mostraremos cómo.
Google Ad Manager (GAM) 360 permite a los editores configurar pausas publicitarias dentro de una transmisión en vivo y mostrar anuncios según un intervalo predeterminado de duración definida.
Para que los anuncios funcionen dentro de las transmisiones en vivo, debes cumplir con los siguientes requisitos:
# 1 – Al usar la inserción dinámica de anuncios (DAI) de GAM, debes cumplir con las especificaciones de DAI mencionadas aquí.
# 2 – Los editores deben crear un cuadro para llenar cualquier vacío de contenido. Los cuadros son contenidos que necesitas para publicar pausas publicitarias dentro de la transmisión en vivo, las cuales no se completan con anuncios publicados de forma dinámica. Obtén más información sobre los cuadros aquí.
# 3 – Por último, los editores deben crear una etiqueta publicitaria para DAI. Este artículo de ayuda, Google te muestra cómo crear etiquetas publicitarias para anuncios de inserción dinámica en transmisiones en vivo.
Una vez que comprendas y cumplas con todos los requisitos, debes configurar la transmisión en vivo en GAM 360. A continuación, te indicamos cómo puedes hacerlo:
Ve a Google Ad Manager 360> Video> Transmisiones en vivo> Nueva transmisión en vivo> Ingrese un nombre para la transmisión en vivo (solo los editores pueden ver este nombre)> elija la configuración de transmisión en vivo> Guardar.
Para obtener información más detallada sobre configuraciones específicas, asegúrate de consultar este artículo de ayuda de Google: https://support.google.com/admanager/answer/7294289.
Conclusión
¿Necesitas ayuda para monetizar tu contenido de video u optimizar tu inventario de anuncios de video? MonetizeMore es un socio editor certificado de Google en  Norteamérica y tenemos un equipo de operaciones publicitarias dedicado al inventario de anuncios de video. También podemos ayudarte a obtener acceso a las funciones avanzadas de anuncios de video de Google Ad Manager 360. ¡Regístrate para comenzar hoy!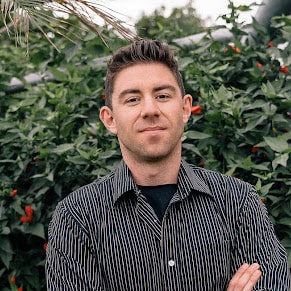 Kean Graham is the CEO and founder of MonetizeMore & a pioneer in the Adtech Industry. He is the resident expert in Ad Optimization, covering areas like Adsense Optimization,GAM Management, and third-party ad network partnerships. Kean believes in the supremacy of direct publisher deals and holistic optimization as keys to effective and consistent ad revenue increases.