This post was most recently updated on August 16th, 2019
Sometime in April 2004, AdSense introduced Smart-pricing. Google explains that this is a feature which benefits the entire advertising ecosystem. It works in such a way that Google adjusts the amount they charge to advertisers if clicks on their campaigns do not regularly convert into sales.
"If our system determines that a click is less likely to lead to a business result, the advertiser's maximum bid may be reduced." – Google
Smart Pricing usually affects low-performing Adsense accounts.  This means that Google pays publishers a smaller amount because of a lower CPC as a result of Smart Pricing. Ultimately, it benefits the advertiser more.
What does this mean to the publisher then?
If that's the case, what are the advantages and disadvantages of this feature to the publishers?
It could significantly lower your earnings. If your account is being smart-priced, an earning of $1.00 could only be just half of the actual bid.
Even if you have other better-performing sites that convert well, they will also be affected if a single blog is being smart-priced. However, it is only account-specific. Meaning, if you have multiple Adsense accounts, the rest may not be affected.
Publishers will not know when it is happening to their account. The only way to figure it out is by observing the performance of your CTR and make your own hypothesis.
Nevertheless, Google still values its publishers. It's safe to say that your account doesn't stay smart-priced forever. This should be lifted off when the account is performing again. However, as they say, prevention is better than cure. Here are some tips on how to keep your account from being smart-priced.
Create compelling content that targets the readers to create a great user-experience
Create highly targeted content to search engine traffic. The more targeted search traffic to your AdSense site, the better quality clicks for advertisers.
Show Adsense Ads to search engine visitors only – because these are the people who search specific topics and click on ads (as opposed to social media visitors)
Create content that draws more interest to visitors on products/services being discussed or reviewed.
Additional Tips
If you have less-than-quality Adsense sites alongside top-performing ones under one Adsense account, you are at risk of getting all your sites smart-priced – since Smart Pricing applies on account-level. MonetizeMore keeps our publishers abreast with the latest developments in Adsense and Ad Exchange. To find out how you can sharpen your ad revenue strategy, talk to us today. We can also sign you up for FREE to Ad Exchange – the premium version of Adsense.
---
Related Reads: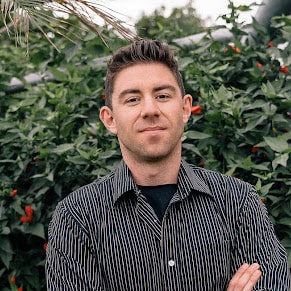 Kean Graham is the CEO and founder of MonetizeMore & a pioneer in the Adtech Industry. He is the resident expert in Ad Optimization, covering areas like Adsense Optimization,GAM Management, and third-party ad network partnerships. Kean believes in the supremacy of direct publisher deals and holistic optimization as keys to effective and consistent ad revenue increases.