This post was most recently updated on January 18th, 2023
Ever encountered a sudden drop in your Google AdSense earnings?
Happens to the best of publishers!
To be specific here, it's the Ad RPM that takes the hit.
The main question is why do these RPM drops keep occurring and how can they be controlled?
Fabricated clicks, irrelevant ad displays, and bots are a few of the most common reasons found from recurring site audits for these AdSense earnings drops.
In this blog post, we break the ice on why high traffic could negatively affect your AdSense RPMs.
Google AdSense: What is it?
Founded in 2003, Google AdSense is the most popular advertising platform for web publishers to monetize their online content.
The main aim of AdSense is to simplify the digital publisher monetization procedure.
Being a closed platform, Google AdSense displays ads from the Google Display Network on the publisher's webpage.
Why Pubs love AdSense:
It is remarkably user-friendly.
Publishers around the world use it.
The number of websites using AdSense increases every month.
You earn money as per the CPC (cost-per-click) model.
As per stats, you get to keep 69% of the payment from each click, while Google takes around 31% commission.
Every time a viewer clicks on an AdSense ad, the site owner receives a portion of the AdSense money earned.
Make use of the Google AdSense revenue calculator to get an approx idea of how much you can earn per click.
In this way, you can map your ad-monetization strategy with the AdSense revenue calculator.
What is AdSense RPM?
AdSense RPM is the abbreviation publishers hear a lot when they initially test waters with programmatic advertising.
Ad RPM or the ad revenue per one thousand impressions is calculated by dividing your estimated revenue by ad impressions and then multiplying by 1000.
These days, most advertising platforms (Google AdSense included) use the RPM method to determine pay rates.
Let's take a look at the most popular RPM metrics amongst pubs:
Session RPMs: Session RPMs aka 'RPM V' that stands for revenue per mile visits. It is sometimes referred to as 'RPM U' where 'U' is short for users.
Impression RPMs: They measure the revenue for thousand impressions per ad unit.
Page RPMs: Page RPM is the rate that the advertiser has to pay for every 1,000 ad impressions viewed per page. It is calculated by dividing your estimated revenue by the number of page views you received and then multiplying by 1,000.
Page RPM = ( Revenue / Number of page views) x 1,000
With Session RPM, the more ads a user sees as they scroll through your website's content, the more the value of each individual session increases for the publisher.
The above RPM metrics are significant KPIs to track your previous, current, and predict incoming AdSense paychecks.
This motivates publishers to plan and publish more online content to boost their AdSense earnings.
At times, hoping to increase their RPMs, publishers add more ads than content to their blogs. This messes up the entire user experience journey.
Why did my RPM drop during a Traffic Spike?
As we know, RPM allows users to peek into their potential AdSense earnings based on how many page views and clicks they get.
When it comes to the accuracy aspect, the RPM metric isn't always 100% correct keeping in mind that your page views and clicks can spike dramatically within hours.
But why is this so inconsistent?
A large part of the fluctuation is caused by the advertiser's spending on these ads.
For instance: Let's say your highest paying ad shows the keyword 'software' and the price of this keyword drops on a weekend.
In that case, your RPM earnings will take a hit.
Impressions available or ad availability also play a role in your RPM.
Google AdSense is a reliable ad network when it comes to filling up Impressions.
It is also common for publishers to have to accept lower bids if the available inventory on their website increases.
As a result, you end up with a 'quantity over quality' scenario, where the supplementary inventory bids for a lower price solely to ensure that the impressions are served and all the ad space is filled.
Since advertisers are not under pressure or under urgency to raise their bids, these lower-paying impressions tend to drag down the overall average impression payment.
As a result, either these impressions get fewer views or clicks, or their final payout cost per click or view depreciates in terms of value due to its low bidding price.
Let's get to the main point here.
Competitive ads are mandatory these days since your site's visitors will not click on irrelevant ads.
However, the cause of a decline in RPM during increased traffic is never always clear enough.
Overlooked site changes are often the cause of these traffic spikes.
A publisher's earnings can be adversely affected by even the most trivial changes that can result in loading latency.
Let's say Google can't crawl a few pages on your site. (usually due to robot.txt blocks)
Whenever Google isn't able to crawl a web page, the ads that appear on that page end up completely futile.
Coding updates within the ads displayed is another plausible cause.
If AdSense cannot load the high-earning ads in a reasonable amount of time, it will showcase the lower-earning ads instead.
Wrap Up
A publisher's AdSense RPMs can drop for a variety of reasons.
Some of these reasons, however, cannot be avoided.
While a publisher can optimize their content for a boost in click-through rates, which translates into higher RPMs, there will always be some inevitable fluctuations in traffic.
Every publisher and online content creator wants their AdSense earnings to be consistent.
Still, confused about traffic spikes or RPMs?
Don't worry, MonetizeMore can figure that out for you and troubleshoot any Google AdSense issues along the way.
Contact us today to get your AdSense earnings rollin'  & 3X your ad revenue.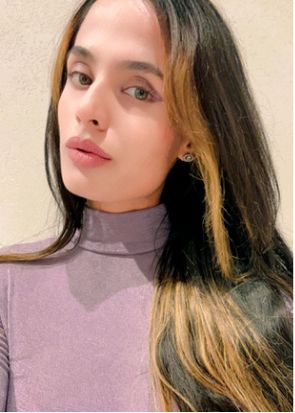 Meet Aleesha Jacob, the #1 B2B AdTech Content and SEO Marketer with over 7 years of experience in crafting data-driven content that fuels conversions for SAAS businesses. Having worked with SAAS companies and clients like BMW and Heineken, Aleesha brings a wealth of expertise. With her unmatched skills in creating compelling content, she helps businesses of all sizes drive more leads & maximize revenue.