This post was most recently updated on October 21st, 2019
The bid landscape report can be an incredibly powerful tool in your arsenal that you can use to optimize your ad revenue. In the interest of increasing your knowledge and understanding of your revenue stream, you may just find it indispensable. The bid landscape report breaks down how buyers and advertisers appraise publisher advertising inventory. This helps with the planning and execution of pricing strategies to maximize your revenue.
The bid landscape report allows you to view bid data broken out by advertiser, buyer network, country, ad unit, ad size, site, and platform dimensions. These substrata can give you unique and valuable insights as to what is driving your ad prices. This type of report is available as an overlay to reporting data or as a standalone reporting dimension in your general reports.
When you look at the bid landscape report, it shows data for the previous day and as far back as six months, but data may not be available before January 2013. At this time, it does not generate data for the current day.
How to use a Bid Landscape report
There are as many different uses of the bid landscape report as there are publishers, but here are a few use cases:
To understand how your inventory is valued and perceived in the general marketplace.
To understand how your inventory on a given website is valued and perceived by a given buyer or advertiser.
To see how many bids your inventory receives by a specific buyer and advertiser for any website or ad unit.
Understand if you are correctly pricing your inventory by the distribution of bids and/or impressions won.
Identify patterns in how specific buyers and advertisers bid on your inventory over time.
Determine if recent changes in your minimum CPM prices are working as anticipated.
These reports can provide you with instantaneous feedback as to how subtle tweaks to your ad sale process is working. If you've made a recent change (such as minimum CPM prices), check this report to make sure you're getting the results you wanted.
Bid Landscape features
The Bid Landscape view (represented by a gavel icon) displays a histogram that serves as an overlay for reporting dimensions that support bid landscape data. Supported dimensions include countries, Platforms, Ad units, Ad sizes, Sites, Buyer networks, and Advertisers.
The Bid Ranges view shows a distribution of bids. To access this view: select any supported dimension (i.e., buyer network), then select the "Bid ranges" dimension from the left-hand sidebar under the "Common reports" or the dimension dropdown above the table.
There are two levels of reporting when producing bid landscaping reports: The high-level default view which shows aggregate metric results for the report parameters selected; and the second-level (daily view), which offers a daily breakdown for an individual metric for the date range selected in the top-level report view.
Need help making sense of these complex reports and optimization tweaks? Contact us at MonetizeMore for more information on how we can increase your ad revenue by 25-50%.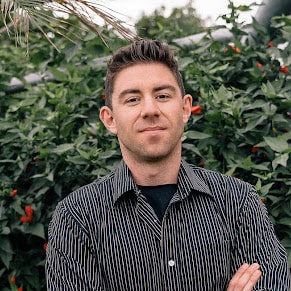 Kean Graham is the CEO and founder of MonetizeMore & a pioneer in the Adtech Industry. He is the resident expert in Ad Optimization, covering areas like Adsense Optimization,GAM Management, and third-party ad network partnerships. Kean believes in the supremacy of direct publisher deals and holistic optimization as keys to effective and consistent ad revenue increases.