This post was most recently updated on July 25th, 2019
Aside from having a reliable ad server and partnering with numerous ad networks for maximum profit, having a high converting website design is one of the most efficient ways to monetization success. The right choice of theme in Wordpress can mean increased revenues for your site from ads.
Many people use Wordpress because of its simplicity in managing and posting content. The level of expertise required for website owners is minimal if they use Wordpress. As such, it is one of the most popular content management systems in the world.
Themes in Wordpress play a crucial role. It affects the presentation of content to your site's followers. Aside from this, it also determines how your ads will look like when served to your site readers.
Here are some of Wordpress' best ad and AdSense optimized themes for 2017.
This Elegant Theme is one of the most suitable ones for website owners who want to rake in ad revenues with properly presented ad slots. It comes with built-in ad management options. Many users use this theme to serve ads and content seamlessly. Also, numerous tutorials on ad placements have been created especially for this particular Wordpress theme.
Described as a money maker theme, DizzyMag has designated hot spots for ads aside from its SEO integration and responsive design. It's also good for those who want to integrate WooCommerce as an additional income source.
The Newspaper platform is an all-time favorite because it is friendly to ad codes. It automatically makes ads responsive via its template. It also boasts of an auto-detect feature for Google Adsense code.
Kouki's minimalistic style does not diminish its ability to present content in a very attractive way. The 2-column layout is free, non-invasive, and pleasant to the eyes. AdSense Ads can be integrated well within this layout without bombarding website visitors. It retains its attractive look even on mobile browsers.
AdMania is the Wordpress theme of choice for ad savvy website publishers. They have a front end ad editor feature, customized layouts for ad serving, and devotion for increasing click-through rate. The developers also kept overall speed and optimization in check as they design a powerhouse theme for successful ad placements.
Conclusion
Maximizing your ad revenues are more than just choosing the right theme. Your ad optimization efforts need to be linked to an overarching strategy that works for many successful websites. Find out more about this strategy by contacting MonetizeMore's ad optimization experts today.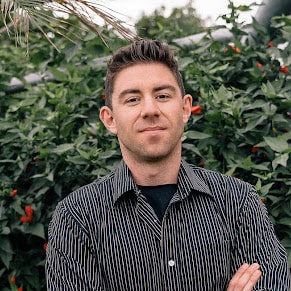 Kean Graham is the CEO and founder of MonetizeMore & a pioneer in the Adtech Industry. He is the resident expert in Ad Optimization, covering areas like Adsense Optimization,GAM Management, and third-party ad network partnerships. Kean believes in the supremacy of direct publisher deals and holistic optimization as keys to effective and consistent ad revenue increases.