This post was most recently updated on September 12th, 2021
WordPress indeed is one of the most popular content management systems for publishers. It has the essential plugins, settings, and editing features that integrate well with Adsense, Ad Exchange, and other premium ad networks. The platform is very flexible, and most themes are already mobile-responsive. This ensures your ads are displayed properly on any device.
If you're still looking at several options to build your publisher site, or if you're planning on a revamp – read this article on the best free WordPress plugins to monetize your site. It might help you decide better.

This plugin makes it easy for publishers to place ad slots from within the content body of their posts/pages; as well as in the other areas of their site. You only need to insert the ad code (Adsense, Ad Exchange, or any other premium ad network), and then select which locations you want your banner ads to appear. Really handy and easy to use.
EasyAzon is a huge time-saver as it allows you to easily create Amazon affiliate links directly from your Wordpress post editor. No need to go through the Amazon website, as publishers can go ahead and create links from any available product on sale in Amazon via Wordpress.
EazyAzon plugin works for several locations that has an Amazon Associates affiliate program including:
United States

Canada

China

France

Germany

India

Italy

Japan

Spain

United Kingdom
Outbrain is a popular monetization platform for native advertising. Those sponsored posts you see at the end of every article are not only a good way to earn from content but can work around those nasty display ad blockers. It also provides a venue for you to remarket your most popular content as related links, therefore reducing bounce rates. However, this works more like an external service rather than a plugin for now.
Shareaholic also offers a monetization program that works the same way as Outbrain (promoted content; also includes affiliate links). The main difference is that this plugin has the social-sharing function that drives virality for your content. We've been using Shareaholic across our site and so far, we have yet to encounter any bug. It's a reliable tool for content amplification.
This is our proprietary unified header bid solution that is 99% no setup. Although not a plugin, this technology integrates with almost all types of content management systems. Its main benefit is that it frees you of heavy developer resources to spend just to set up, optimize, and maintain header bidding. It also solves most header bid issues like latency, biased auction environment, and complex site integration.
If you want more details about MonetizeMore Demand, sign up to our beta.
By far, the best lead-generation and membership-magnet plugin. In less than a month, we were able to collect a hundred more subscribers! If your publisher model revolves around paid content subscription, then installing SumoMe is a good idea. It has several custom opt-in forms that work seamlessly with Wordpress, without sacrificing user experience.
In case you're not using Wordpress, here are our best picks among free publisher tools to help you keep your site in the pink of health:
A free tool from Google to check speed issues both on desktop and mobile. This handy tool provides you a checklist of what needs to be fixed in order to improve user experience in multi-devices. Remember: A slow site means lower ad revenue. Users would rather opt-out instead of engaging with your content and ads.
This free resource provides an evaluation of your site's mobile-friendliness. You can expect to see how Googlebot sees your page on mobile. It also supplies you important information on errors found on mobile.
This Chrome extension allows you to "View data on your AdSense, Ad Exchange, and DoubleClick for Publisher's ads and accounts, and block unsuitable ads on your site." This is particularly helpful in DFP utilization, as you can find out quickly why a particular line item or creative was served – and you can block inappropriate ads instantly.
Google Analytics' Publisher Reporting section is where you will be able to track your AdSense and Ad Exchange performance especially if you are not running them via DFP. This will make a whole lot easier for everyone because you'll be able to compare website and ad performance metrics in one interface. For those publishers who don't currently run Ad Exchange on DFP, an option to link your Ad Exchange account is given to you and you can find it in the Admin tab on the "Product Linking" option.
ONE LAST FREEBIE:
If you need a strong alternative to Adsense in monetizing your Wordpress site, sign-up FREE to Ad Exchange – the premium version of Adsense. You can also register to become our Premium Publisher to maximize your site's full ad revenue potential.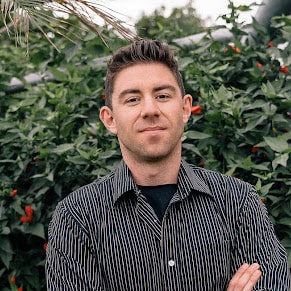 Kean Graham is the CEO and founder of MonetizeMore & a pioneer in the Adtech Industry. He is the resident expert in Ad Optimization, covering areas like Adsense Optimization,GAM Management, and third-party ad network partnerships. Kean believes in the supremacy of direct publisher deals and holistic optimization as keys to effective and consistent ad revenue increases.