This post was most recently updated on January 18th, 2023
So, you're a content publisher. Congratulations! You have amazing, valuable content that people want to read. But how do you make sure your readers can access it as quickly and easily as possible? For that, you need to use a content delivery network or CDN. A CDN uses servers around the world to store copies of your website's files so that readers in any location can load them quickly and without interruption. In this blog post, we'll explore five of the best CDNs for publishers and explain why each one is a great option. Let's get started!
What is a CDN?
Content Delivery Networks (CDNs) are networks of servers that keep cached copies of your site on a globally distributed network of proxy servers and their data centers. CDNs deliver nearly 100% availability and performance since they can redirect traffic to any other interconnected server if one of them goes down.
If you use a CDN, static content on your site like graphics, CSS files, javascript files, flash files, etc. are stored on all of the interconnected servers distributed in different areas, and they are delivered from servers located near the geographical location of where your audience is based at.
Benefits of CDNs
Content Delivery Networks come with multiple benefits like:
The use of CDN has multiple benefits. Here are the few  –
Improve page load speed
Handle high traffic loads
Block spammers, scrapers, and other bad bots
Localize coverage without the cost
Reduce bandwidth consumption
Load balance between multiple servers
Protect your website from DDoS attacks
Secure your application
Top Content Delivery Networks for you to try out
There are multiple CDN providers available in the market. We have selected the top 5 Content Delivery Networks for Publishers:
Cloudflare
Cloudflare is a fast, agile, and secure global network making everything you connect online within privacy parameters. Using a global edge network, it delivers ultra-fast static and dynamic content. Cloudflare protects & guarantees the reliability of external-facing resources like APIs, applications, and sites.
The firewall protects internal resources, including applications & devices behind the firewall, and is the best platform to develop applications that can be scaled worldwide. It's a reliable CDN for video streaming.
Cloudflare comes with-
Support for HTTP/3 and BYOIP
Better bandwidth savings
Easily customizable
Super-fast Content Delivery
Dynamic content is delivered via the fastest, most reliable network links through real-time network intelligence
Amazon  CloudFront
Amazon CloudFront streamlines the distribution of your static and dynamic web content to your users like .html, .css, .js, & image files. CloudFront CDN delivers content via edge locations i.e. a global network of data centers.
Content that you serve with CloudFront is delivered with the best performance by routing the request to the edge location with the lowest latency (time delay).
Why you need Amazon CloudFront:
It comes with a global edge network
Real-time metrics & affordable as it charges for data transfer only.
Your content will be cached at edge locations, which will reduce workload & amplify the availability of your applications.
Ensures productivity enhancement & is easy to use.
Comes with 'Content Privacy' feature delivering high security.
Geo-targeting content delivery for particular end users.
The delivery of content is quick with HTTP or HTTPS.
Stackpath
Stackpath Content Delivery Network comes with robust built-in capabilities to solve your most pressing delivery challenges, including content protection & asset optimization. Meanwhile, these comprehensive customization tools let you fine-tune and optimize your delivery's most minute details simultaneously creating unique functionality and a steady flow.
Why we like Stackpath:
Serverless Scripting and affordable pricing
High-speed Content Delivery
Custom Rules Engine & serverless scripting
More Security
Fastly
Fastly is a modern content delivery network (CDN) that promises the freedom to customize delivery in a fast and reliable manner. Their Deliver@Edge solution comes with built-in security, real-time visibility, and programmatic control to deliver the best dynamic experiences to your audience.
Helps serve your content from the network edge within seconds.
You can control how your content is cached.
Low-latency streaming, accompanied by minimal rebuffering for premium quality video experience on all devices.
Secure TLS encryption and dedicated IPs.
API Configurability
Web interface designed to optimize user experience and reduce site speed.
Akamai
Akamai is a top dollar content delivery network (CDN) from one of the world's biggest cyber security names. This content delivery network is not for rookies but if you're streaming video, they have the performance, configurability, and features to deliver.
Why use Akamai:
Powerful media processor
Comes with an automated 'perceptual quality algorithm'.
Speed leader for Asian & Oceania-based sites.
Their product 'App and API Protector' shields your app & API from all kinds of threats.
The 'Bot Manager' tool helps with invalid traffic.
Wrap Up
If you're looking for ways to speed up your website, protect it from DDoS attacks, or just want an all-around improved user experience, a CDN is the answer. We've looked at some of the best CDNs for publishers and Cloudflare and Amazon CloudFront are two of the top contenders. With MonetizeMore's PubGuru Platform, you can skyrocket your ad revenue upto 50% and more. So what are you waiting for?
Sign up today for a starter account and see the results for yourself!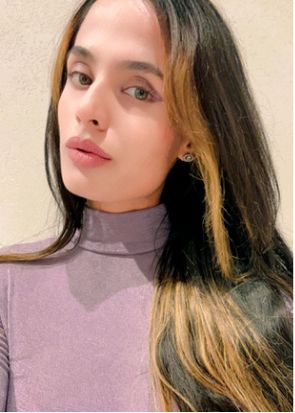 Meet Aleesha Jacob, the #1 B2B AdTech Content and SEO Marketer with over 7 years of experience in crafting data-driven content that fuels conversions for SAAS businesses. Having worked with SAAS companies and clients like BMW and Heineken, Aleesha brings a wealth of expertise. With her unmatched skills in creating compelling content, she helps businesses of all sizes drive more leads & maximize revenue.