This post was most recently updated on December 23rd, 2020
O Google anunciou recentemente que retiraria os anúncios de link do AdSense. Eles levaram em consideração os comentários de editores e anunciantes, e como sempre, querem melhorar continuamente as experiências de anúncios. Para esse fim, eles se concentrarão na criação de novos formatos de anúncio e na melhoria dos existentes.
O Que São Anúncios De Link?
Os anúncios de link são semelhantes aos anúncios contextuais e são listas de tópicos direcionados aos interesses dos usuários do site. Os anúncios do tipo link de texto podem ser exibidos em tamanho fixo ou responsivo. Aqui está um exemplo de anúncios de link:
O Que Isso Significa Para Os Editores Do AdSense?
A partir de 3 de fevereiro de 2021, os editores não poderão mais criar blocos de anúncios para anúncios de link. Se você ainda tiver anúncios de link responsivos ativos em seu site até a data de vencimento, eles começarão a exibir anúncios gráficos. Todos os anúncios de link fixo ainda ativos deixarão de ser veiculados completamente. O Google tentará recolher esses anúncios sempre que possível ou exibir um anúncio em branco.
Anúncios De Link Em Comparação Com Outros Tipos De Anúncio Do AdSense
O Google experimenta e executa testes continuamente para melhorar o desempenho do anúncio. Eles concluíram que os anúncios gráficos responsivos geralmente apresentam um desempenho igualmente bom em comparação com os anúncios de link.
Mesmo que os anúncios de link sejam retirados, os editores ainda podem comparar o desempenho histórico do anúncio de link com os blocos de anúncios atuais, por meio do Relatório de bloco de anúncios do AdSense.
O Que Os Editores Devem Fazer?
Conforme mencionado acima, você deseja certificar-se de remover todos os anúncios de link de tamanho fixo antes de 3 de fevereiro de 2021 para evitar que anúncios em branco sejam exibidos e afetem sua receita.
O Google também recomenda que você tente as seguintes configurações como alternativa para vincular anúncios:
– AdSense Auto Ads
– Anúncios gráficos
– Anúncios nativos (especialmente se você deseja que os usuários tenham uma experiência personalizada)
– Anúncios de conteúdo sincronizados (se o seu site estiver qualificado)
Conclusão
Você ainda está tentando dominar o AdSense? Você acha que essas atualizações regulares complicam ainda mais sua vida? Não se preocupe! A MonetizeMore criou um curso só para você!
Com a PubGuru University School Of AdSense, ensinamos a você usando tutoriais em vídeo passo a passo, o AdSense de A a Z. Aprenda como dominar seu inventário de anúncios do AdSense e, finalmente, obter a receita que você merece! Inscreva-se hoje!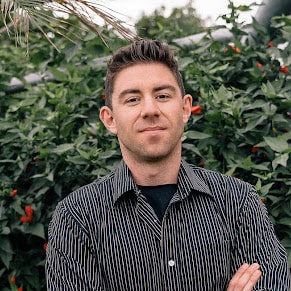 Kean Graham is the CEO and founder of MonetizeMore & a pioneer in the Adtech Industry. He is the resident expert in Ad Optimization, covering areas like Adsense Optimization,GAM Management, and third-party ad network partnerships. Kean believes in the supremacy of direct publisher deals and holistic optimization as keys to effective and consistent ad revenue increases.