This post was most recently updated on August 2nd, 2019
It's important for publishers like you to keep up to speed on the latest reporting changes. The beta version of the agency reporting and query tool is available to some users of DoubleClick for Publishers, and it's a great way to understand which agencies are buying your inventory. It provides a new dimension to your reports: Agency. This dimension represents the agency responsible for running the campaign that buys your inventory.
This new dimension is fully implemented for Google Display Network buyers but is currently optional for third party buyers. A list of participating agencies is available on Google's API site.
What can you do with this information? Once you understand which agencies are buying your inventory, you can optimize your ad units to cater to agencies like that one. For example, if agencies that tend to buy inventory for clients with a certain demographic buy the majority of your ads, you can use that information to cater your website and your inventory to that demographic.
Query tool
Queries are the modular parts that make up a report (e.g., dimensions, metrics, dates, filter values, and schedules). These specific queries are created and saved on a per-user basis, which allows each user of an account to create and manage a library of their own custom queries. These queries can be shared with others — for example, if you are working with others on your team and want to share information about your ad inventory schedules or metrics.
The new query tool creates robust, customized reports that display information based on filtered data. For example, you can display information based on display-centric dimensions and parameters such as date range. This modular data is generated using the previous day's information and can be accessed through the external UI.
From the query tool, you can do the following tasks:
View a full year in weekly, quarterly, or monthly breakouts.
Create and edit queries as needed, which allows you to quickly produce the desired output for future use.
Generate preview of reports based on queries which permit you to quickly see what the queries you create will look like without having to actually run the query.
This is really powerful stuff; it means that you can slice and dice your data however you want in order to get the most detailed and actionable reports possible. And since they're modular queries, you can send specific pieces of information to people on your team without sending all the sensitive information about your website's revenue.
Both the agency dimension and the query tool are powerful new beta tools available to publishers; you should take advantage of them in order to increase your revenue potential. If you don't, you're just leaving money on the table.
Contact us today to learn more about how we can increase your revenue by 25-50%. We help our clients increase their ad revenue streams and CPM levels in order to make as much money as possible from their traffic sources. We'd love to do the same for you.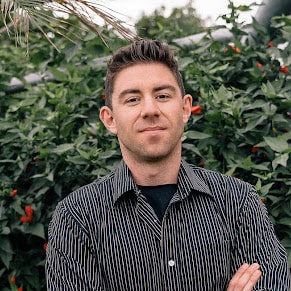 Kean Graham is the CEO and founder of MonetizeMore & a pioneer in the Adtech Industry. He is the resident expert in Ad Optimization, covering areas like Adsense Optimization,GAM Management, and third-party ad network partnerships. Kean believes in the supremacy of direct publisher deals and holistic optimization as keys to effective and consistent ad revenue increases.