This post was most recently updated on March 23rd, 2022
A lot of leading publishers and advertisers have launched brand safety initiatives to revamp the trust within the digital advertising world and supply chain. Initially, brand safety had to with issues of click fraud and viewability; however, within recent years, it has grown to a new level of distrust.
Nowadays, brand safety refers to the problem that an advertiser can face if their ads show in an unsafe environment. Such an environment can be classified as any website or internet location containing content that could pose the risk of damaging an advertiser's brand or reputation. That is why there is often a disdain within Programmatic advertising from an advertiser's perspective, and advertisers are sometimes more likely to spend money on direct purchases.
Earlier this year a series of reports were published which stated that advertisements from big brands were displayed on videos in unsafe environments. These included the likes of videos from white nationalists and hate preachers.
Even previous UK election advertisements had shown on videos from Islamic extremists as reported by the London Times. Almost overnight, hundreds of companies ranging from L'Oréal to Verizon suspended their YouTube ad buys. Thanks to YouTube's woes, "brand safety" has become one of the hottest topics in the digital advertising industry.
Sources indicated that approximately three months after the initial report that shocked the industry advertisers are coming back to Youtube. Some advertisers are trying to minimize the risk of brand safety by lowering their campaign budgets while others have resumed their campaigns fully.
It seems that money spent on video ads, especially at YouTube, have since then remained relatively stable. YouTube's video platform remains unrivaled on the internet and can reach a magnitude of consumers ranging from young to old. Google has also made highly noticeable efforts to deal with the issue of advertising within an unsafe environment which has started to win back advertiser trust.
Brands are no doubt focusing more on purchasing standard and best-performing ad units and even trying to shift to buying from a more direct to consumer nature setup. Clients are seeking to move their dollars to more private-side marketplaces to bring in transparency to their purchases and know what they are buying and from whom.
Publishers have to work on redefining their ad inventories and try to work with a more transparent form of advertisement slots available over their websites that are best suitable for the advertisers to purchase from. Moreover, publishers also need to work on their site content and should remove the ads from every type of questionable content pages so that they do not fall prey to the new changes in the Digital Advertising age.
For more of the latest topics, tips and advice surrounding the ad optimization and digital advertising industry sign up to our newsletter!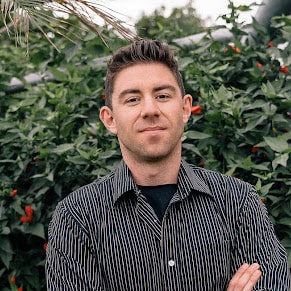 Kean Graham is the CEO and founder of MonetizeMore & a pioneer in the Adtech Industry. He is the resident expert in Ad Optimization, covering areas like Adsense Optimization,GAM Management, and third-party ad network partnerships. Kean believes in the supremacy of direct publisher deals and holistic optimization as keys to effective and consistent ad revenue increases.