This post was most recently updated on August 2nd, 2019
https://www.youtube.com/watch?v=0UbxiBZtqDM
These 5 steps will take you through your complete optimization and they are good starting points for you to improve your Adsense performance. Check out these self-optimization steps you can do right away:
1) Analyze your web pages
Analyze your content and determine how your users view the content. Ask yourself these questions:
What type of content do you have on your pages?
Where is the retention likely to be focused?
How can you integrate the ads in the most-viewed/read area without getting into the user's way?
Your knowledge of how your community interacts with your pages will guide you on how to best apply optimization techniques.
2) Set up Custom Channels
By using custom channels, we also find out which ad units are performing or under-performing by looking at the channel data available. Custom channels allow you to categorize or group different ad units across your site for reporting purposes. They give you a better insight into how individual ad units are performing – so that you can decisions about placement, color, and style. And maximize your user's engagement with the ads. You can manage your custom channels in the Channels section under the Adsense Setup Tab.
Make sure you also create a channel for individual ad unit placements. You'll be able to compare performance between ad units.
3) Optimize your ad unit design and placement
Then determine the optimal ad formats and placements of your ads such as colors, positions, and sizes.
The most popular ad sizes among advertisers are:
They are also the most performing in terms of Click-through-Rate and Effective-CPM.
Related Read: New Ad Units and Sizes to Watch out for in 2015
Determining Optimal Ad Colours
4) Maximize revenue from multiple units
Make sure you gain the most out of multiple ad units on a page.
Find out which unit is performing better on your page using custom channels (highest CTR and eCPM).
The first ad unit on a page always shows the highest-paying ads
Place that ad unit first in your HTML
Related Read: Tips on How to Maximize Ad Space with Multiple Ad Units
5) Track and measure your results
And finally, by tracking and measuring the results from when you implemented – you'll be able to see whether your optimization has made a difference in your performance. Custom channels set-up is necessary in order to track per unit performance.
If you want to boost your ad revenue potential in the long-term, upgrade Adsense to Doubleclick Ad Exchange. FREE Sign-up today.
If you're a publisher with at least 10 Million page views a month, you can sign-up to become our Premium Publisher.
---
Related Reads: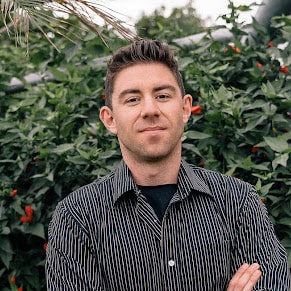 Kean Graham is the CEO and founder of MonetizeMore & a pioneer in the Adtech Industry. He is the resident expert in Ad Optimization, covering areas like Adsense Optimization,GAM Management, and third-party ad network partnerships. Kean believes in the supremacy of direct publisher deals and holistic optimization as keys to effective and consistent ad revenue increases.