This post was most recently updated on August 19th, 2022
Google is pro-user. You are sure to earn better if you make a site with your web readers in mind. A user-friendly site, is in fact, an Adsense-friendly site. That's one of the reasons why they have included Webmaster Quality Guidelines in their Adsense Progam of Policies.
Related Read: Google's Warning to Affiliate Publisher Sites
Here are some Adsense tips to make your site easier and friendlier for the web user:
1. K.I.S.S
Nothing beats a website with well researched and structured content. To make it more inviting to the reader, always remember to K.I.S.S- Keep It Short and Simple. Most of the time, readers would check first the length of the content before reading through. If they think it's too long, they will probably skip it (TLDR – Too Long, Didn't Read!).  Make your content readable by using a contrast of colors between your website's background and content. Be consistent with the use of font styles to not over complicate your design which will further make your content less scannable.
2. Simplify navigation
Figuring out your website's layout is the foundation for making this possible.  Place your menus and options strategically on your site. Most menus are placed at the top of the page and usually above the fold. Most users would need help in finding something from your site so it doesn't hurt to add a search box to make it more user-friendly. Use common terms like "Home", "About Us", "Contact Us" to make it easier for your users to navigate your page. Add a sitemap if you find it necessary.
3. Speed. Speed. Speed.
Speed is everything in keeping your users and visitors around. Bear in mind that visitors are usually impatient and lagging sites will negatively affect your user's experience. It also affects your search ranking so make sure that it only takes 4 to 6 seconds for your page to load. If you are planning to add multimedia files, take note that it affects the speed of your site. Avoid using too much redirection to external links and make sure that all internal links are up to date.
4. Ads
Advertising should be an added value to your users and not a hindrance in accessing your main content. Thus, it is important to know the ad types that you can serve on your site and they should be compliant to Google policies. Remember also that your design and placement has an impact on the accessibility of your ads on all platforms. What appears to be okay on your desktop, should be the same on the mobile.
Read: AdSense Offers Responsive Ad Units
MonetizeMore offers website consultation to publishers who want to maximize their ad revenue potential. We also advise on the best strategies for Adsense and Ad Exchange. Contact us to discuss your needs. You also can sign-up for FREE to Ad Exchange – the best version of Adsense.
---
Related Reads: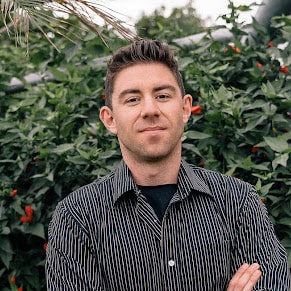 Kean Graham is the CEO and founder of MonetizeMore & a pioneer in the Adtech Industry. He is the resident expert in Ad Optimization, covering areas like Adsense Optimization,GAM Management, and third-party ad network partnerships. Kean believes in the supremacy of direct publisher deals and holistic optimization as keys to effective and consistent ad revenue increases.