This post was most recently updated on July 25th, 2023
Publishers often struggle to understand Google's policies and get confused when using multiple Google ad products. For this reason, Google has started to simplify its policies with an update to its content policies.
Changes to Google Publisher Restrictions
When you monetize content that falls under the category of Google Publisher Restrictions, it will no longer result in a policy violation. Instead, Google AdSense will restrict ads on that type of content automatically based on user and advertiser preferences.
You can choose to monetize content that falls under Google Publisher Restrictions. However, the number of ads shown varies depending on advertisers bidding on your inventory. In most cases, you will run fewer ads on restricted content vs. non-restricted content.
Content included within Google Publisher Restrictions
Sexual Content, Shocking Content, Explosives, Guns, Gun Parts & Related Products, Other Weapons, Tobacco, Recreational Drugs, Alcohol Sales and Misuse, Online Gambling, Prescription Drugs, and Unapproved Pharmaceuticals and Supplements.
Google Publisher Policies
Content that falls under the category of Google Publisher Policies remains not to be monetized via Google ads. If you attempt to monetize content from this category, it could result in an account ban.
Content included within Google Publisher Policies
Illegal Content, Child Sexual Abuse Material & Pedophilia, Sexually Explicit Content, Adult Themes in Family Content, Intellectual Property Abuse, Endangered or Threatened Species, Dangerous or Derogatory Content, Enabling Dishonest Behavior, Misrepresentative Content, Malicious or Unwanted Software, and Mail Order Brides​.
What publishers should do
Publishers should regularly check the AdSense help center to stay up to date with policies and avoid any issues. The update will take full effect during September 2019 where policies and restrictions will be updated. Be sure to check that your content is compliant.
Conclusion
Not sure whether your site is 100% AdSense compliant or if your account is at risk of getting banned? Try out our newest Invalid Traffic Blocking solution Traffic Cop. We can help you navigate Google's policies and reduce those nasty revenue clawbacks. Sign up for a Premium account at MonetizeMore today!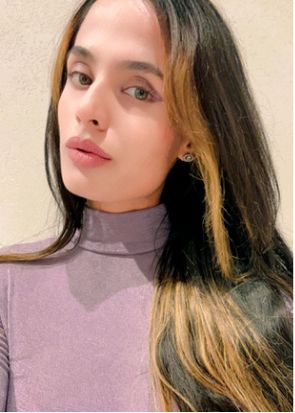 Meet Aleesha Jacob, the #1 B2B AdTech Content and SEO Marketer with over 7 years of experience in crafting data-driven content that fuels conversions for SAAS businesses. Having worked with SAAS companies and clients like BMW and Heineken, Aleesha brings a wealth of expertise. With her unmatched skills in creating compelling content, she helps businesses of all sizes drive more leads & maximize revenue.