This post was most recently updated on August 2nd, 2019
Publishers often face a never-ending battle trying to stay compliant with all the relevant AdSense policies on their website. Many times ads get removed, and policies get violated without a clear understanding by the publisher what caused the violation in the first place. Thankfully, the way Google handles these situations are about to change!
Earlier this week there was a lot of buzz regarding a new support section called the "Policy Center" that AdSense will be releasing in up and coming weeks. According to Google's Sustainable Ads Director, Scott Spencer, the new information center will greatly assist publishers in terms of truly understanding policy actions against their websites and individual pages.
Publishers will be able to understand why certain AdSense policy actions took place, the type of violations that occurred and fix issues through detailed instructions. What's great is that this will not only take place on site level but a page per page basis as well.
Google plans on making the Policy Center as user-friendly as possible. Publishers will be able to easily contact Google and submit their sites and pages for review. The new information center is mostly focused on AdSense publishers however subsidiaries such as video publishers on YouTube are also set to gain valuable insight.
New developments within AdSense itself will also allow Google to remove single page ads instead of ads from a whole website if a violation took place. Although general site-level policy violation actions will still be used page-level policy actions will be the new standard for violations.
Publishers who utilize AdSense or supporting platforms as their main revenue streams will be able to manage websites with much less disruption and risk. Not only is this development beneficial to publishers, but it will also help Google keep any revenue that would potentially be lost due to a site-wide ad removal.
We'll keep you updated on any developments regarding the Google AdSense Policy Center.
Even though the new information center is much needed within the AdSense community we still recommend that you comply with AdSense policy in order to be a successful publisher. For more information read our latest article on AdSense account safety and invalid activity prevention here.
Let the MonetizeMore screening team evaluate your website and decrease your risk of being banned by Google AdSense with our custom policy screening. Get started by signing up to MonetizeMore today!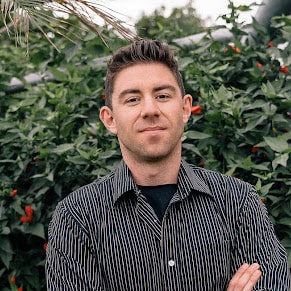 Kean Graham is the CEO and founder of MonetizeMore & a pioneer in the Adtech Industry. He is the resident expert in Ad Optimization, covering areas like Adsense Optimization,GAM Management, and third-party ad network partnerships. Kean believes in the supremacy of direct publisher deals and holistic optimization as keys to effective and consistent ad revenue increases.